About this place
Just 3km from Big Brook Dam along the Karri Forest Explorer Drive is the Big Brook Arboretum.
You can wander the many plots of exotic trees that were planted here to see how they would grow and respond to the local soil and climate, and to determine their potential plantation value. The trail will take you through a grove of sequoias, or American redwoods, past spotted gums from New South Wales and through natural karri forest as you circle back to the picnic area.
The campground can accommodate tents, campervans, camper trailers and caravans. Picnic tables, barbecues and toilets are provided.
Campfires are usually permitted, in the provided fire rings only, between 15 April and 30 November but fire restrictions may be imposed at any time and without notice. Bring your own firewood. When fire restrictions are in place campfires must not be lit and any appliance powered by burning solid fuel must not be used. Always comply with any instructions at campgrounds and parks. Campers' own liquid or gas fuel barbecues, stoves and heaters can be used at any time, unless a total fire ban has been declared.
Bookings cannot be made.
Safety information
Plan when to visit. Consider travelling with a personal location beacon (PLB). In the event you need to be rescued it could save your life!
Gallery
Image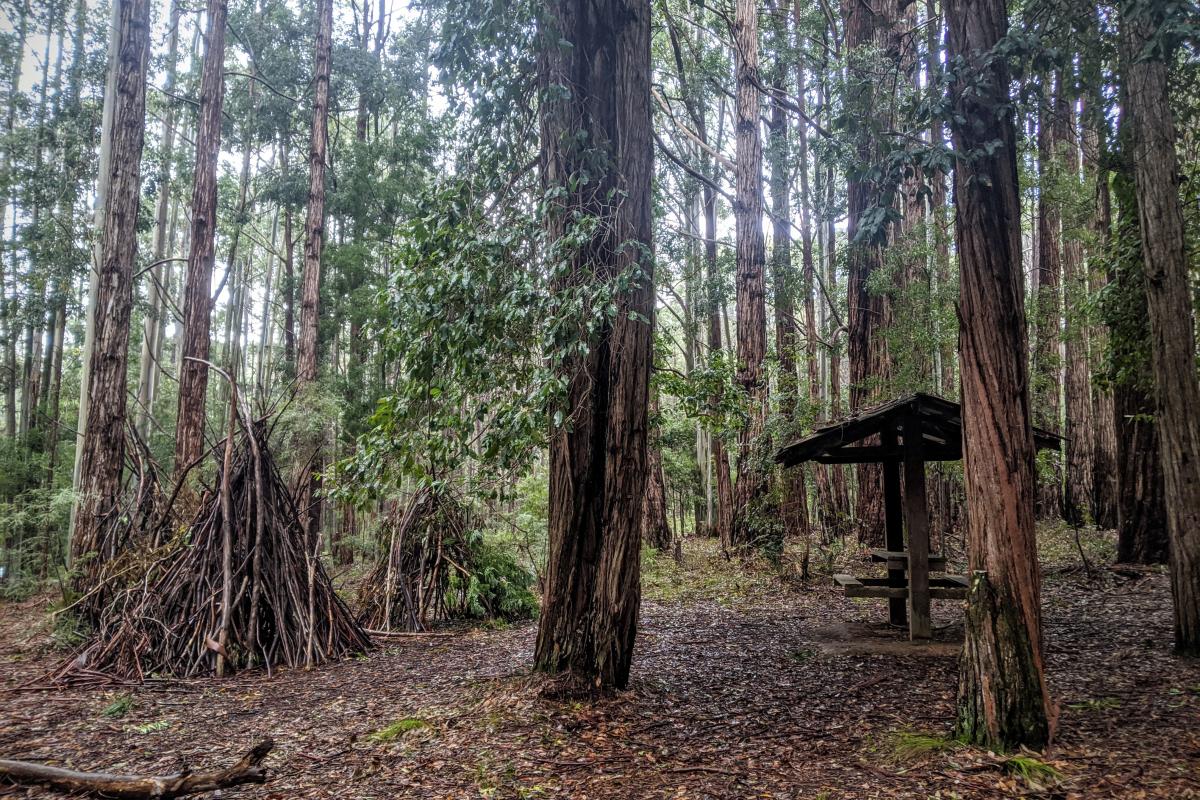 Big Brook Arboretum
Bronwyn Wells
Image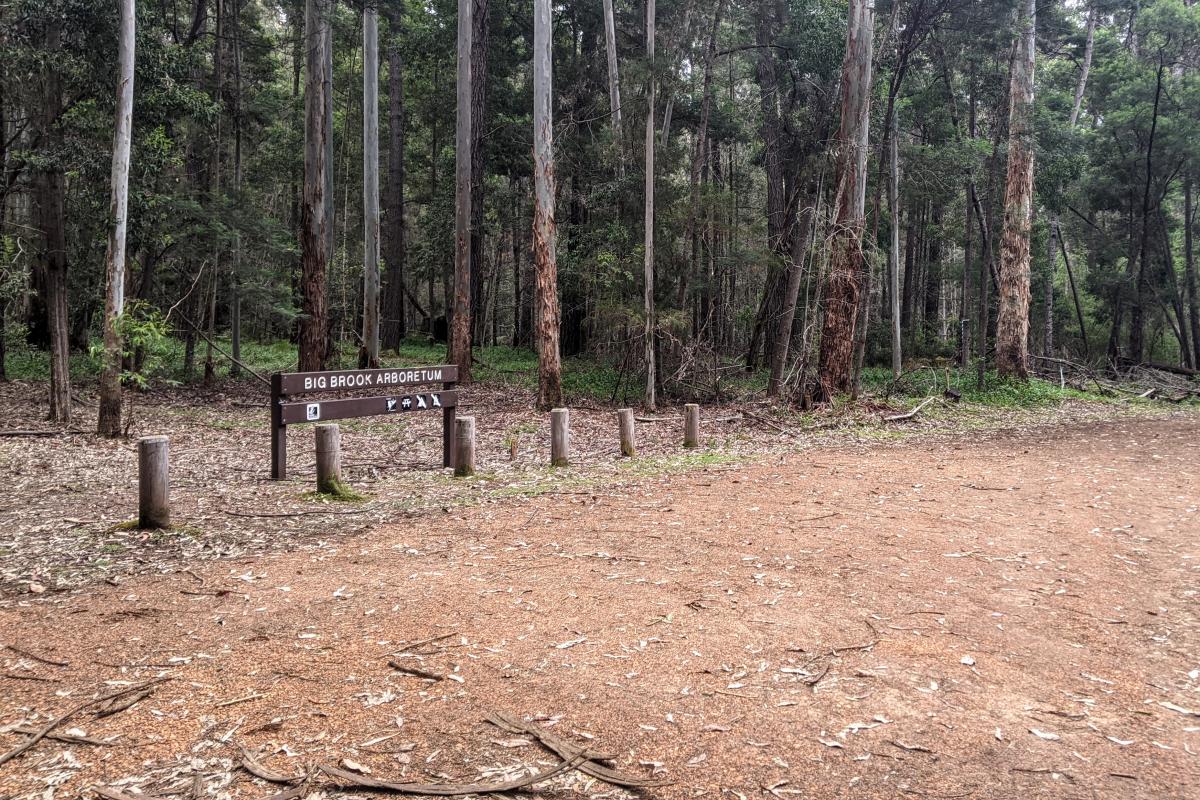 Big Brook Arboretum
Bronwyn Wells
Activities

Bushwalking
The long-distance Bibbulmun Track goes through Big Brook Arboretum.
You can follow a short section of the Bibbulmun Track to link up with the walk trail around Big Brook Dam.

Camping

Picnicking
Plants, wildlife and fungi
Visit the Atlas of Living Australia for a list of species recorded within a 5km radius of Big Brook Arboretum.
Traditional Owners
We recognise and acknowledge South West Boojarah people as the traditional owners of Big Brook State Forest.