Our state is vast. If it were a country it would be the tenth largest in the world. We have a lot of conservation parks on land and sea. The combined area of the parks we manage is more than three times the size of Tasmania. Yet the human population of the entire state is fewer than 2.5 million, with three quarters of those living in Perth. One of the least densely populated places on the planet, Western Australia has a lot of space.
Our land and seascapes are diverse. From the wide-open spaces, deep gorges and red dirt of the north to the towering forests of the south-west, our parks offer tranquillity and adventure. You can camp under the stars at more than 100 campgrounds, enjoy a picnic or a barbeque. You can hike, bike or paddle thousands of kilometres of trails and waterways. We have 13,500km of coastline: sheltered bays, pristine beaches, rugged cliffs, world-renowned surf-spots, warm tropical and cool temperate waters.
Our unique and iconic wildlife is known the world over. Kangaroos, emus, echidnas, crocodiles, cockatoos, kookaburras and Western Australia's fauna emblem, the numbat: they're all here. You can step right off a beach and snorkel among one of the longest fringing reefs in the world. If you head further offshore you can swim with manta rays and the world's biggest fish, the whale shark. Without venturing off dry land you can see dolphins, sharks, dugongs, turtles and migrating whales. Less well known, more of a surprise even, is that the entire south-west corner of the state is one of the most biodiverse places on the planet with stunning displays of wildflowers (4000 species!) each spring.
Our space, diversity and wildlife offer great rewards to visitors, but they also present challenges. Services including water, food, fuel and communications can be sparse and, if you're in the wrong place at the wrong time, conditions can be extreme. Visitors need to be well prepared and, in most parks, self-reliant
Image
Purnululu National Park
Tourism WA
Image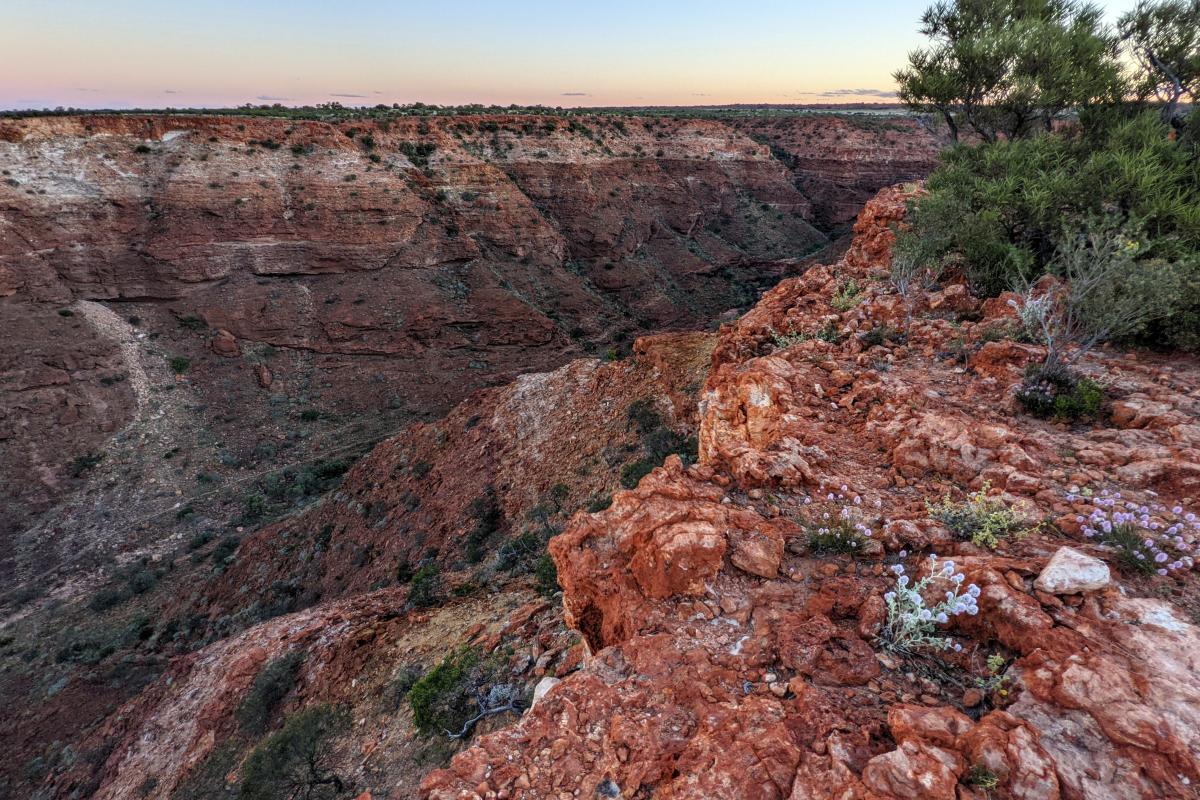 Draper's Gorge
Bronwyn Wells
Image
Boranup Forest
Tourism WA
Image
Turquoise Bay
Julian Lance