About this place
Jasper, Yeagarup, Warren, Malimup, Gardner and Coodamurrup beaches are all great places to go four-wheel driving, fishing and exploring. Please be aware that they are remote and isolated and beach access and conditions change regularly.
Coastal ecosystems are fragile so be considerate if you take your four-wheel drive into the park. Driving off the track destroys native vegetation and disturbs wildlife, so please drive carefully and responsibly.
Here are some tips on how to be a careful driver, enjoy your four-wheel driving experience and protect the parks sensitive coastal environment:
Let someone know where you are going.
Normal road traffic rules apply in national parks.
Engage four-wheel drive and select the correct gear.
Reduce your tyre pressure to suit the conditions.
Drive slowly along narrow tracks and expect to encounter oncoming vehicles, wildlife and other track hazards.
When on the beach, drive on the high tide mark.
River crossings can be hazardous. If in doubt, do not cross.
Trailers (including caravans, camper trailers and boat trailers) are not permitted on the Yeagarup Dunes or beach, Warren Beach or the Yeagarup and Warren beach tracks due to the soft sand and steep terrain.
Safety information
Plan when to visit. Consider travelling with a personal location beacon (PLB). In the event you need to be rescued it could save your life!
Gallery
Image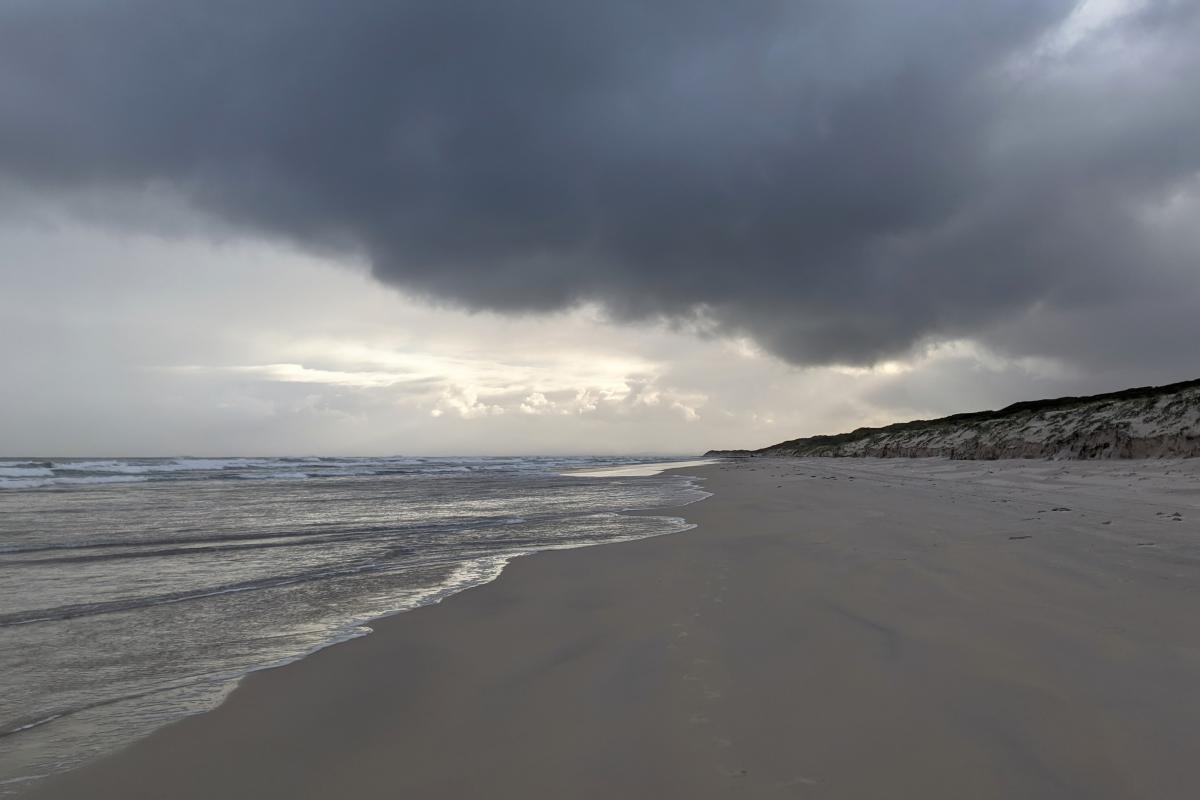 D'Entrecasteaux National Park
Bronwyn Wells
Image
Donnelly River Mouth
Bron Anderson
Activities

Fishing

Four-wheel driving

Surfing
Plants, wildlife and fungi
Visit the Atlas of Living Australia for a list of species recorded within a 5km radius of D'Entrecasteaux Beaches.
Traditional Owners
We recognise and acknowledge Minang and Bibbulman people as the traditional owners of D'Entrecasteaux National Park.
There is evidence that Noongar people have lived in South-West Australia for over 47,000 years. The oldest archeological evidence at D'Entrecasteaux is dated at 6000 years, although this does not mean it wasn't occupied early than this. Erosion of sand dunes within the park has revealed numerous stone artifacts, fish traps, quarry sites, mythological and burial sites. The majority of these are located around the Lake Jasper/ Meerup Dunes area, an area of particular archeological and cultural significance to the Noongar people. Artifacts have been found 10 metres below Lake Jasper's current water levels, indicating a number of major campsites existed here when the lake was a prehistoric forest.
Wandjoo ngaalang kwoba/moorditj boodjar,
Nyoondool djinang ngaalang kwobidak Wardan, balyoongar, bilya, worl wer djinda kada werda ngaalang miya,
Ngaalang koort kalyakoorl nidja.
Welcome to our good/strong country,
You will see our beautiful sea, sand, rivers, sky, and stars across our place,
Our heart always here.