About this place
The cave features stalactites, stalagmites and large columns where two of these formations have met. A prominent formation in one of the smaller chambers looks like a large coloured shawl.
Mammoth Cave is also home to the largest Megafauna (large extinct marsupials) fossil deposits in Australia. Ten thousand specimens were recovered by the WA Museum in the early 1990s. The jawbone of an extinct marsupial Zygomaturus about the size of a cow, is visible in the wall of this cavern.
Entry to the cave is from the eastern side and the exit is on the western side of Caves Road. A short bushwalk through the forest takes visitors back to their cars.
Safety information
Plan when to visit. Consider travelling with a personal location beacon (PLB). In the event you need to be rescued it could save your life!
Gallery
Image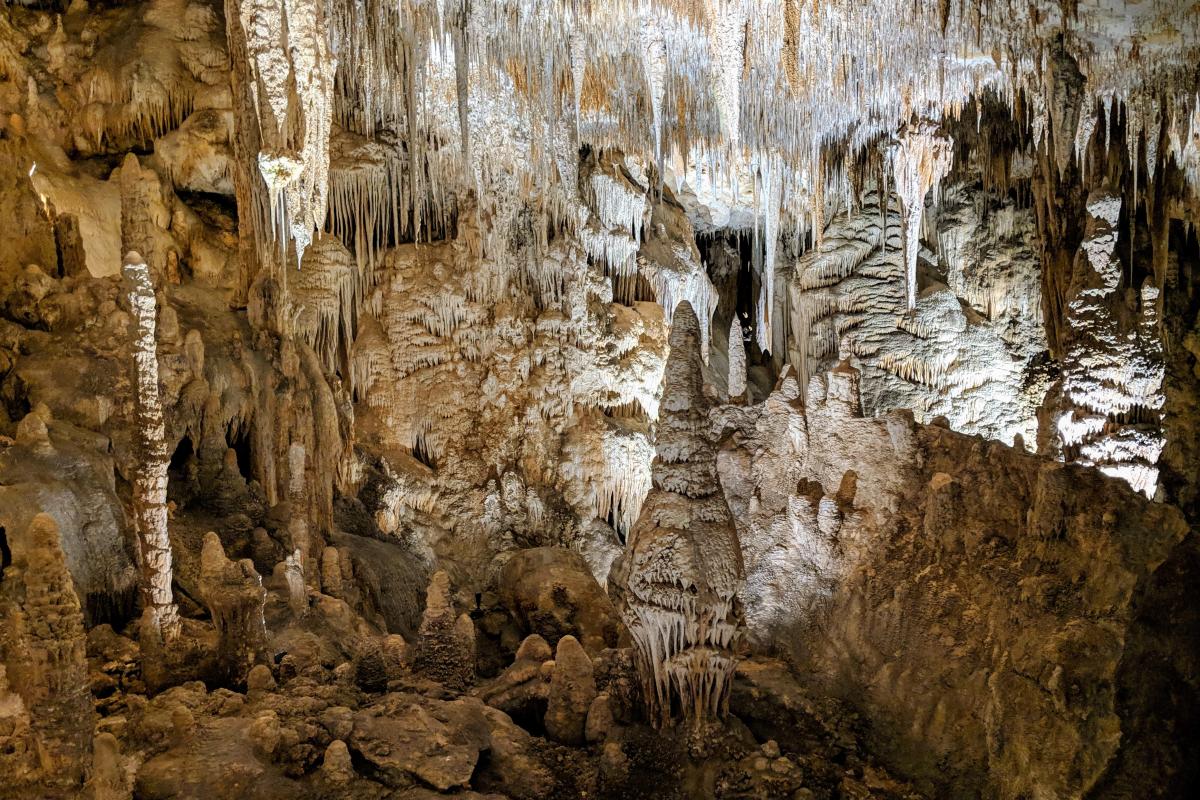 Mammoth Cave
Bronwyn Wells
Activities

Caving
Plants, wildlife and fungi
Visit the Atlas of Living Australia for a list of species recorded within a 5km radius of Mammoth Cave.
Traditional Owners
We recognise and acknowledge Wardandi people as the traditional owners of Leeuwin-Naturaliste National Park.