About this place
Montgomery Reef, between Camden Sound and Collier Bay, is a particularly outstanding, biologically diverse coral reef covering some 300 square kilometres.
The spectacle of the massive Montgomery Reef emerging from the sea at low tide, the water cascading from the reef top, and the abundant wildlife that is regularly observed, is a major tourist attraction.
The marine park is home to six species of threatened marine turtles, Australian snubfin and Indo-Pacific humpback dolphins, dugongs, saltwater crocodiles and several species of sawfish.
Safety information
Plan when to visit. Consider travelling with a personal location beacon (PLB). In the event you need to be rescued it could save your life!
Crocs are common, crocs move around and crocs are deadly so Be Crocwise. Download the Crocodile safety and myth busting fact sheet. 
Pay attention to all warning signs, however just because a sign isn't there doesn't mean crocodiles aren't present. If you are unsure don't swim, canoe or use small boats in estuaries, tidal rivers or pools and contact the nearest Parks and Wildlife office.
Gallery
Image
Montgomery Reef
Garry Norris Photography
Image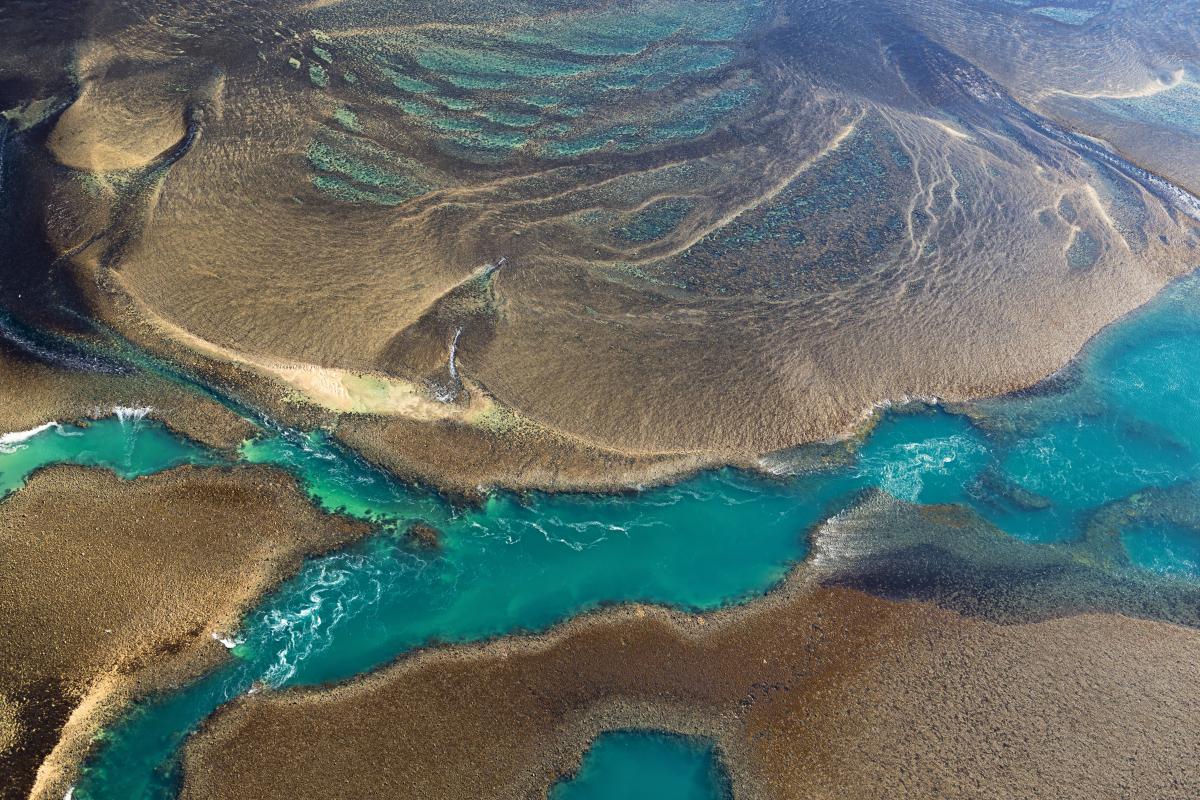 Montgomery Reef
Lauren Bath
Image
Montgomery Reef
Salty Wings
Image
Montgomery Reef
Tourism WA
Plants, wildlife and fungi
Visit the Atlas of Living Australia for a list of species recorded within a 5km radius of Montgomery Reef.
Traditional Owners
We recognise and acknowledge Worrorra, Mayala and Wunambal Gaambera people as the traditional owners of Lalang-garram/Camden Sound Marine Park.