About this park
Don't miss the unique dolphin experience where a group of wild dolphins are offered a snack of local fish, not too much so they can still forage naturally. The dolphins are fed three times between 7.45am and 12 noon where the dolphins choose the times so get there early to make sure you don't miss out. The dolphins are known by name and you might even be lucky enough to feed one of them.  
Dugongs, sharks, rays, turtles, humpback whales and lots of fish can be seen from the ocean or on charter tours in the area. If you want to see more of the landscape, jump on a four-wheel drive tour and explore the contrast of the red sand dunes and secluded white beaches. Or if you want to get up in the air, scenic flights offer a great perspective as well.  
The Wulyibidi Yaninyina Trail, the Malgana Aboriginal term for 'walking Peron,' is a cruisy 3km trail loop starting near the visitor centre. The walk is scattered with info on the park's conservation values and cultural history. Early morning and late afternoon are peak times for the bird life, check it out before or after the dolphin experience. 
A reserve fee does apply at the entry to the park which is not covered by a Park Pass. These funds go back into the management and conservation of the park.
Review - Dolphins, dolphins, dolphins 
The dolphin experience is the only way to start your day in Monkey Mia … One day we had nine dolphins who came to say hello but Piccolo was my favourite. The pelican security team who accompany the dolphins are also a hoot! And don't forget to check the turtles under the jetty.  Birt1964 – Trip Advisor 
 
Gallery
Image
Monkey Mia Conservation Park
Tourism WA
Image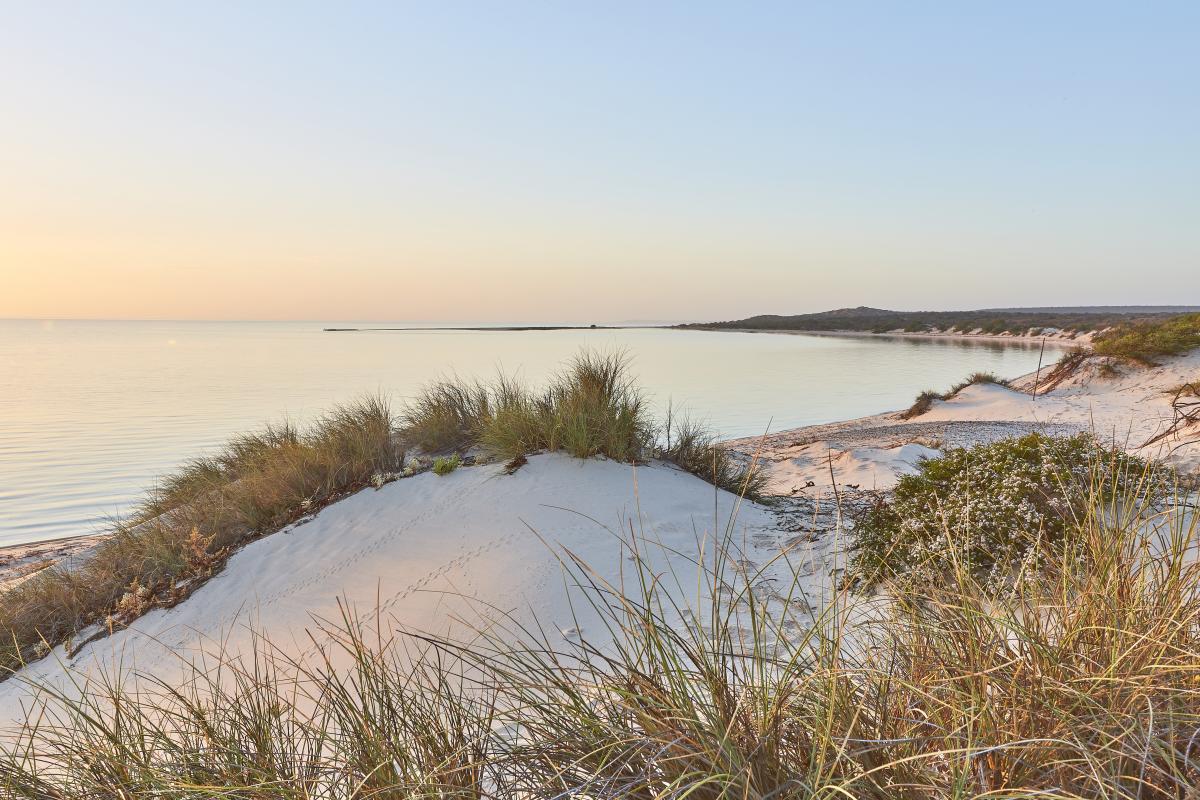 Monkey Mia Conservation Park
Tourism WA
Activities

Bushwalking

Canoeing and kayaking

Fishing

Snorkelling

Swimming
Plants, wildlife and fungi
Download the Marine Park app on Google Play or the App Store and find out more about the plants and animals that call this marine park home.
Visit the Atlas of Living Australia for a list of species recorded in Monkey Mia Conservation Park.
Traditional Owners
We recognise and acknowledge Malgana people as the traditional owners of Monkey Mia Conservation Park.