About this park
There are a ton of ways to enjoy this island. Swim, snorkel, dive, canoe, and fish. You can even catch a wave on your surfboard.
This is home to a colony of little penguins. The small 12.5 hectare island is less than 700m offshore from Mersey Point. Boardwalks, paths and two lookouts help you discover the island's plants, animals and beaches.
There is no charge to visit Penguin Island and it is highly recommended that you take the privately operated ferry. Ferry tours operate from Mersey Point from October to June. You need to bring your food for the day with you as there are no food outlets on the island.
The island is closed after the long weekend in June to October to protect the penguins from human disturbance during their breeding season. The island may be closed at any time of year if weather conditions make the water crossing from the mainland hazardous.
Temporary summer closures - the island will be closed if the temperature exceeds 35 degrees. Closure of the island on forecast hot weather days, will help ensure that penguins are able to cool off along the shorelines of Penguin Island without being disturbed. Check Park Alerts or contact the local office before you go. 
Are you planning to tie the knot any time soon? Think of the fun of saying 'I do' with lots of penguin onlookers. Perth Wild Encounters are licensed to arrange weddings on the island. Ladies don't mistake your new husband for a penguin in his wedding penguin suit attire!
Please help care for the penguins by taking your rubbish back to the mainland. Rubbish bins are not provided. 
Safety information
Plan when to visit. Read this safety information about swimming, surfing, fishing, canoeing, kayaking, snorkelling and diving. Consider travelling with a personal location beacon (PLB). In the event you need to be rescued it could save your life! 
Do not walk across the sandbar to Penguin Island. Strong rips and currents can occur, water depth and conditions change rapidly. People have drowned attempting this crossing. 
Gallery
Image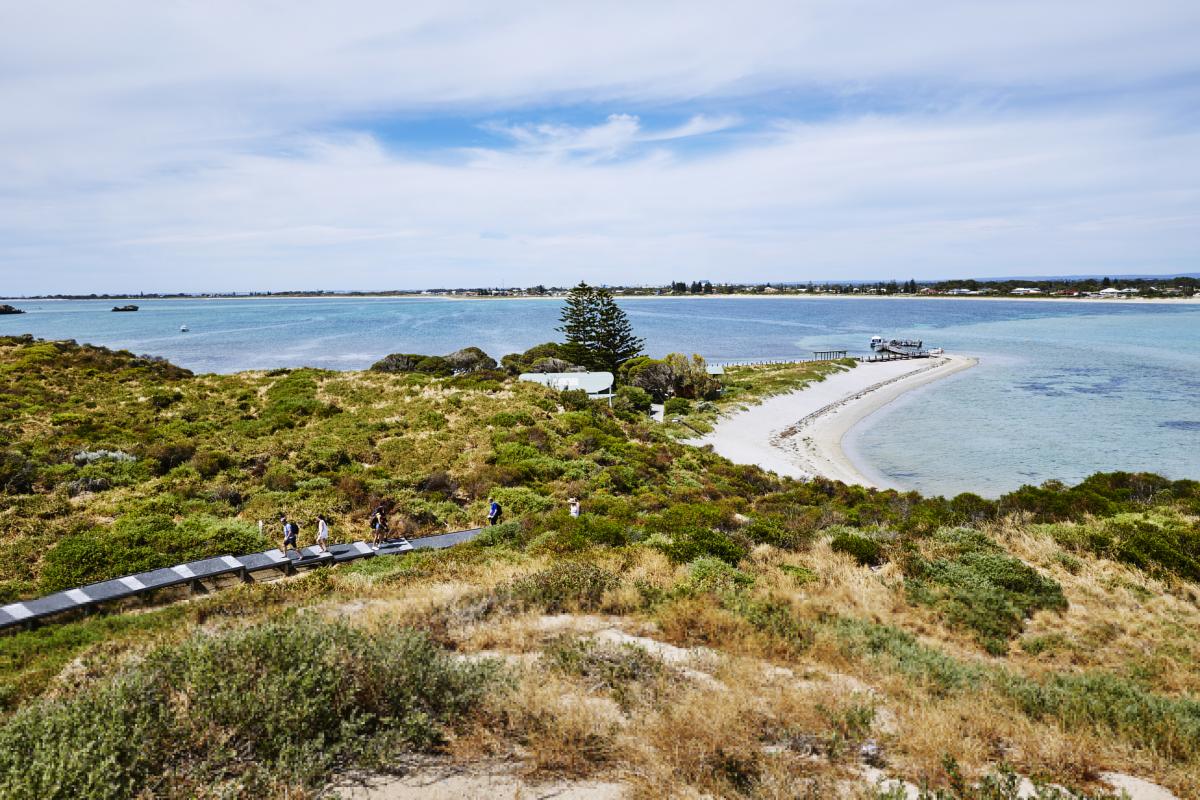 Penguin Island Conservation Park
Tourism WA
Image
Penguin Island Conservation Park
Tourism WA
Image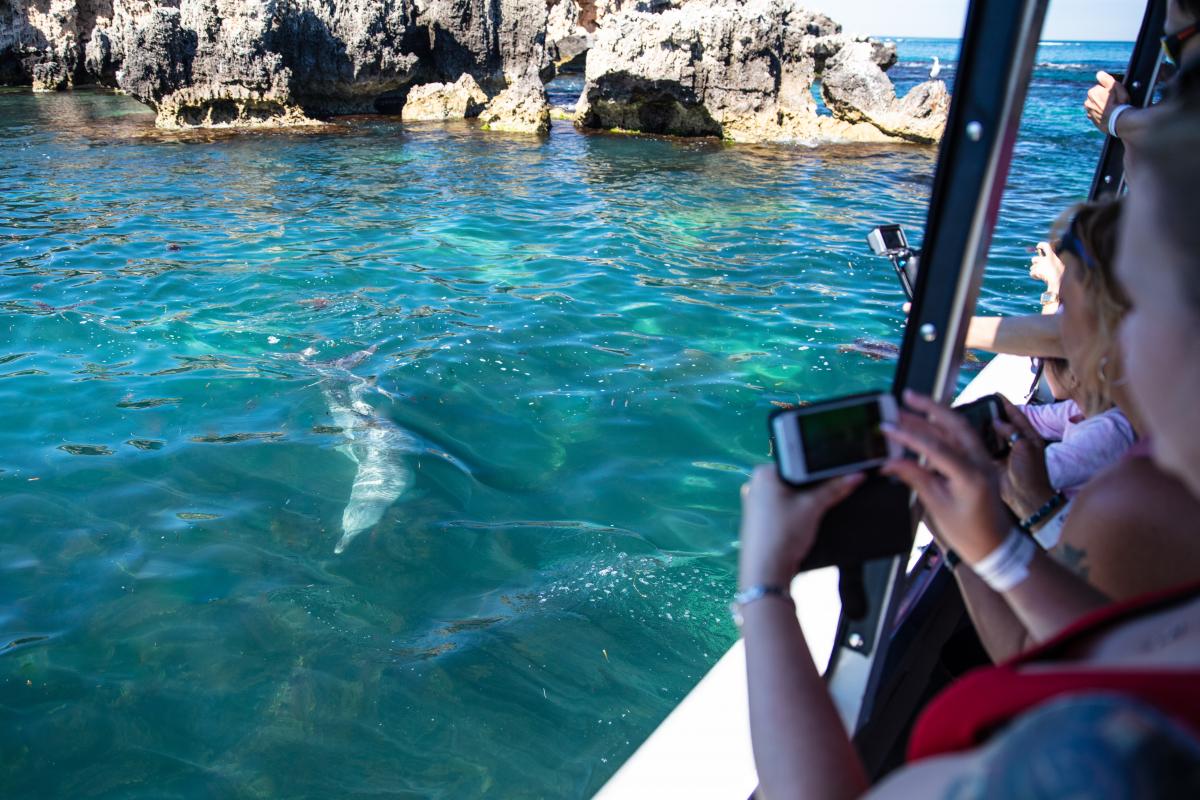 Penguin Island Conservation Park
Tourism WA
Update on actions to protect little penguins
The State Government has announced additional measures to protect the little penguins at Penguin Island. Read more about these initiatives.
Activities

Canoeing and kayaking

Fishing
You are welcome to line fish from the general use areas of the island. Fisheries bag limits and size regulations apply and please be considerate of other visitors.

Scuba diving
There are a number of diving and snorkelling spots along the Island's coastline. Explore the reefs and seagrass beds around the island that form the underwater world for a variety of marine life. Please do not disturb the marine environment, allowing others to have the same experience. Spear guns or hand-held spears (gidgees) are not permitted on the island or in the surrounding waters.

Snorkelling

Surfing

Swimming

Wind surfing
Ideal windsurfing/kitesurfing conditions exist in the waters of the Shoalwater Island Marine Park. The western side of the island can produce good surfing, but please take care.
Plants, wildlife and fungi
Visit the Atlas of Living Australia for a list of species recorded in Penguin Island Conservation Park.
Traditional Owners
We recognise and acknowledge Whadjuk people as the traditional owners of Penguin Island Conservation Park.