About this park
Wolfe Creek Crater is the second largest meteorite crater in the world. It was formed by a massive meteorite smashing to earth around 300,000 years ago. Travelling at 15km a second, the huge chunk of space rock could have crossed Australia in five minutes. Mind boggling!     The crater was only discovered by Europeans in 1947 but has long been known to Aboriginal people. It's a place of cultural significance and woven into Aboriginal creation stories. 
Sightseeing, nature watching, and photography are popular activities in this remote park. If you have time, stay overnight and watch the sunrise over the crater rim. 
 A 400m return walk to the top of the crater rim involves a steep rocky climb. Climbing down into the crater is not permitted as the steep terrain and loose rocks make it dangerous. 
Watch out, there be dragons!  Brown ringtail dragons (small lizards really) may be seen in the park. If you're lucky, you may hear the striking calls of Major Mitchell's cockatoos. These spectacular pink birds harvest seeds from the wattles and paperbarks of the crater floor. 
We think Wolfe Creek Crater will rock your world, but don't just take our word for it.
Review – Raw and beautiful Yes, the road is rough. Yes, it is a bit of a drive. Yes, it is dry and dusty. But it is beautiful, raw and rugged, just the way it should be. The toilets are quite clean, there is some interesting info to read through and the walking track has just been updated in the last few months. Enjoy the drive, enjoy the scenery, it's an incredible wonder to see. Alyce W – Trip Advisor.
Safety information
Plan when to visit. Read this safety information about bushwalking and travelling in the remote. Consider traveling with a personal location beacon (PLB). In the event you need to be rescued it could save your life! 
The best time to visit the park is from May to October, when the weather is fine, and temperatures are moderate. The park is generally only accessible to conventional vehicles during the dry season. No water is available so please bring ample supplies with you. Leave rocks and cultural artefacts as you find them. No bins are provided so please take your rubbish with you
Gallery
Image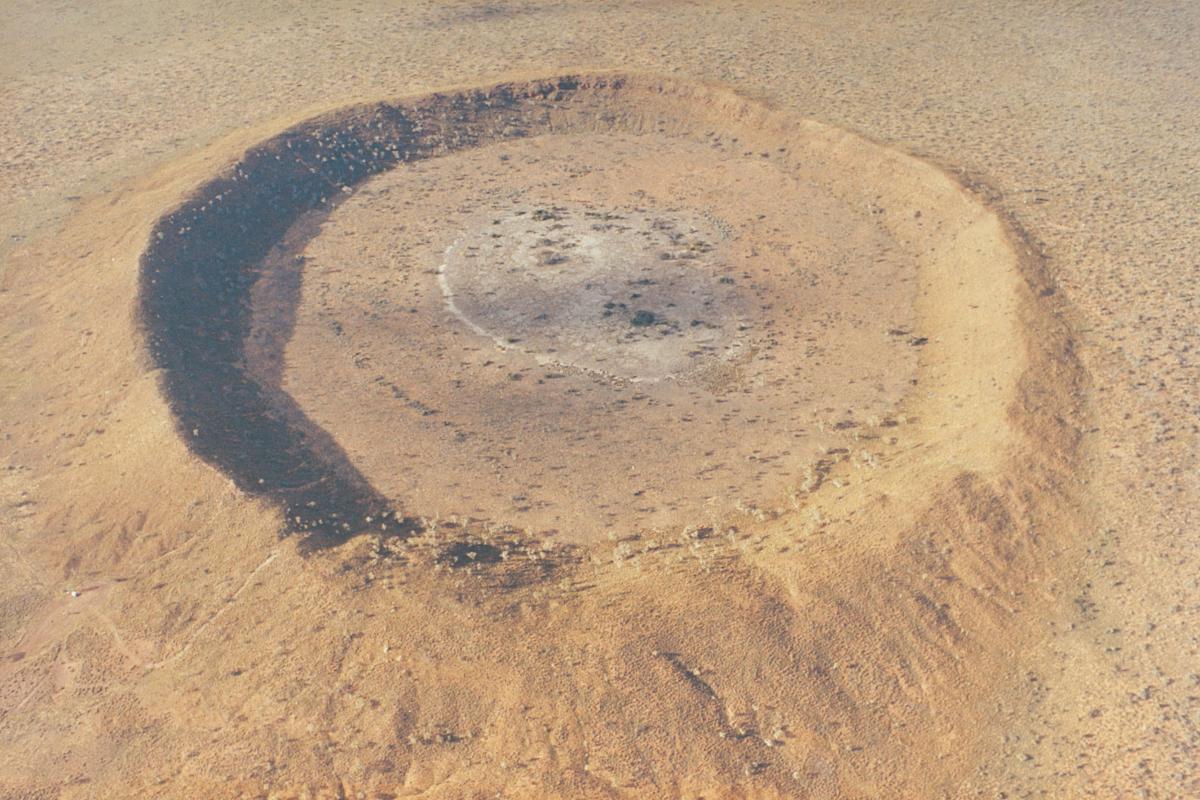 Wolfe Creek Crater National Park
Tourism WA
Activities

Bushwalking

Camping
Plants, wildlife and fungi
Visit the Atlas of Living Australia for a list of species recorded in Wolfe Creek Crater National Park.
Traditional Owners
We recognise and acknowledge Jaru people as the traditional owners of Wolfe Creek Crater National Park.