About this place
A helicopter flight over Purnululu National Park gives you a close up thrill with the doors off and wind in your hair while a fixed wing aircraft provides a wider view of the vast expanse of the park - both are great for photography.
Many visitors also arrive by plane, taking the short flight from Kununurra for a day trip or staying several days with a tour company.
During the tourist season (April to December) the airstrip can be very busy with planes and choppers coming and going.
HeliSpirit operates a variety of award winning helicopter flights over the Bungle Bungles. These once in a lifetime experiences offer so much more than ground-based visits alone and a portion of each ticket contributes to maintenance of the park.
HeliSpirit's Bungle Bungle helicopter flights depart directly from the airfield, maximizing flight time over the range and giving excellent value.
Bookings are essential. Click here to choose your flight.
Drones are not permitted.
Safety information
Plan when to visit and be prepared. Consider travelling with a personal location beacon (PLB). In the event you need to be rescued it could save your life!
There is INTERMITTANT OPTUS coverage only in Purnululu National Park.
Gallery
Image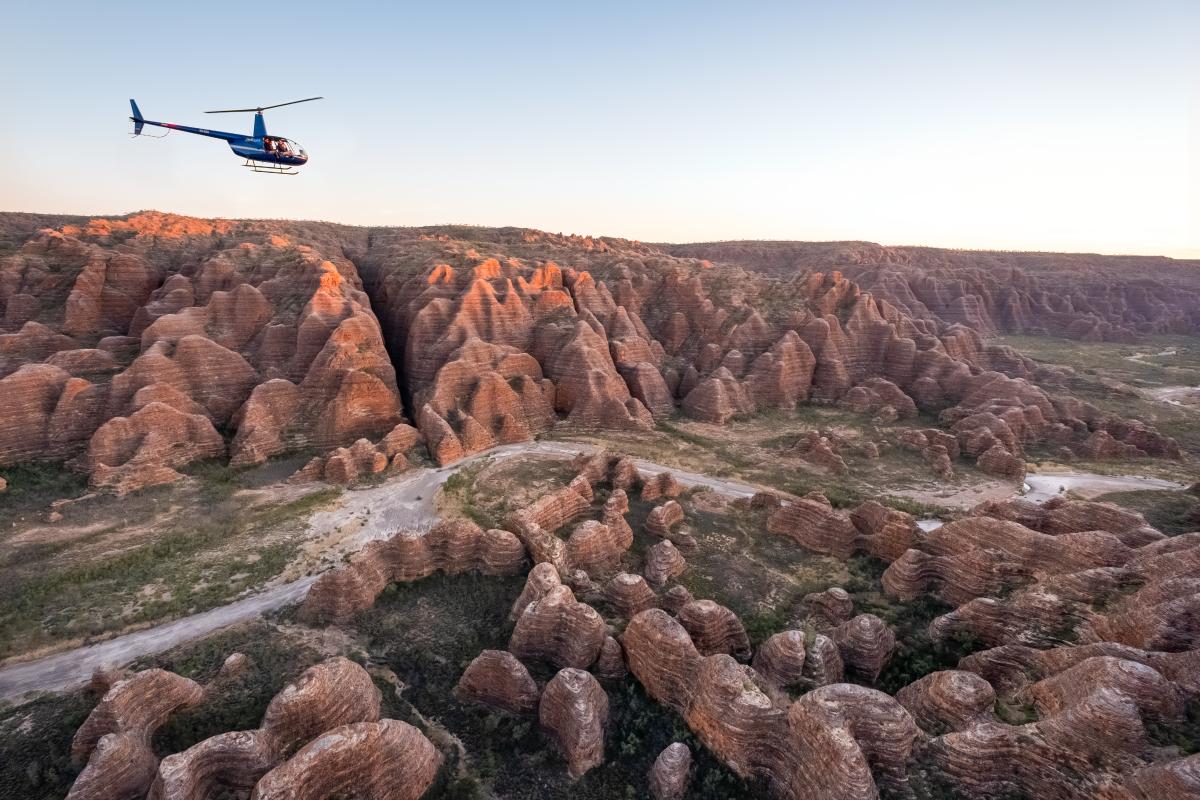 Purnululu National Park
Helispirit
Activities

Scenic flights
Plants, wildlife and fungi
Visit the Atlas of Living Australia for a list of species recorded within a 5km radius of Bellburn Airstrip.
Traditional Owners
We recognise and acknowledge Jaru and Gija people as the traditional owners of Purnululu National Park.