About this park
Purnululu National Park is World Heritage Listed and for good reason!  
Check out the 350-million-year-old, striped sandstone domes of the Bungle Bungle Range from ground level or in the air - drones are not permitted in the park, but a helicopter or light plane tour is an awesome photo opportunity. 
Wander along ancient creek beds and through striking gorges that transform into a golden paradise late in the day.  
Load up the four-wheel drive and visit in the dry season during April to November (subject ot weather and road conditions) and camp at one of the two campgrounds in the park. 
Make sure you check in at the Purnululu Visitor Centre to learn more about the park, pick up a souvenir and ask the friendly staff any questions or queries you may have regarding this spectacular part of the Kimberley. 
Review - Truly remarkable 
This should be on your bucket list… If you come, make sure that you stay for a few days and try to include a chopper flight as well as a walk to Echidna Chasm and Cathedral Gorge. I am sure that there is even more to do here."  CorvettePete - Trip Advisor. 
Safety information
Plan when to visit and be prepared. Read this safety information about bushwalking, planning your activity, being prepared and travelling in remote locations. Consider traveling with a personal location beacon (PLB) or satellite phone. In the event you need to be rescued it could save your life!  
This park is very remote with limited available supplies and untreated bore water. Visitors must carry in all water, food, fuel and other supplies. You will need supplies for three days (even if you are staying one) and enough fuel for a minimum of 300km. Purnululu National park covers vast distances, so a day trip is not recommended.
The Spring Creek Track into Purnululu National Park is 53km from the Great Northern Highway and can only be accessed by high clearance 4WD, which can take up to 1.5-2 hours to drive.  The track is natural earth, not paved or sealed and is corrugated, winding and has hills and creek crossings.
Drive slowly and carefully. Maximum speed limit is 50km per hour. Drive to conditions and look out for livestock and wildlife. Reduce tyre pressure for a smoother ride – refer to your vehicle manual for recommended deflation pressure.
Single axle towable units only. Dual axle towable units are not permitted. 
There is INTERMITTENT OPTUS coverage in Purnululu National Park. 
Temperatures within the park and on the walk trails can reach 40°C (104°F) and radiant heat can increase the temperature to over 50°C (122°F). 
Download the free Emergency+ app before your visit which can be used in the event of any emergency to call for assistance. If there is no mobile phone coverage you WILL NOT be able to call 000 but the app will provide you with GPS location details.
Gallery
Image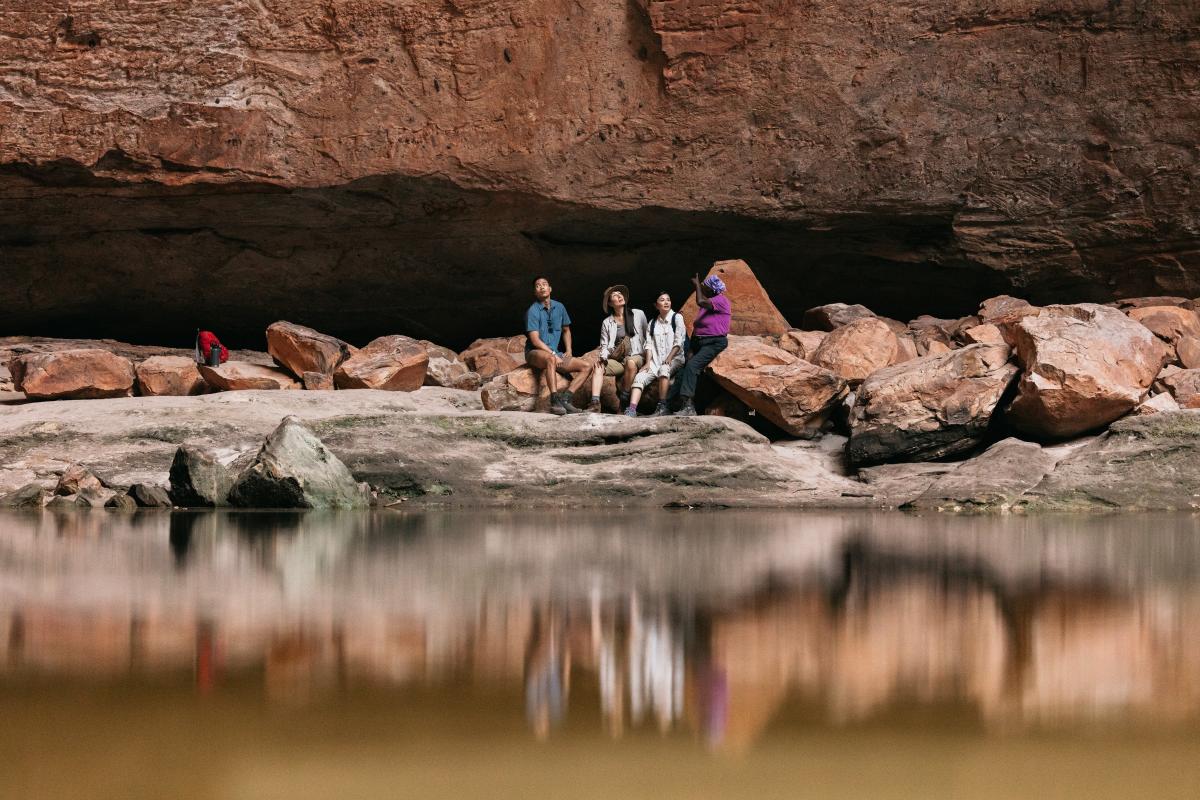 Purnululu National Park
Tourism WA
Image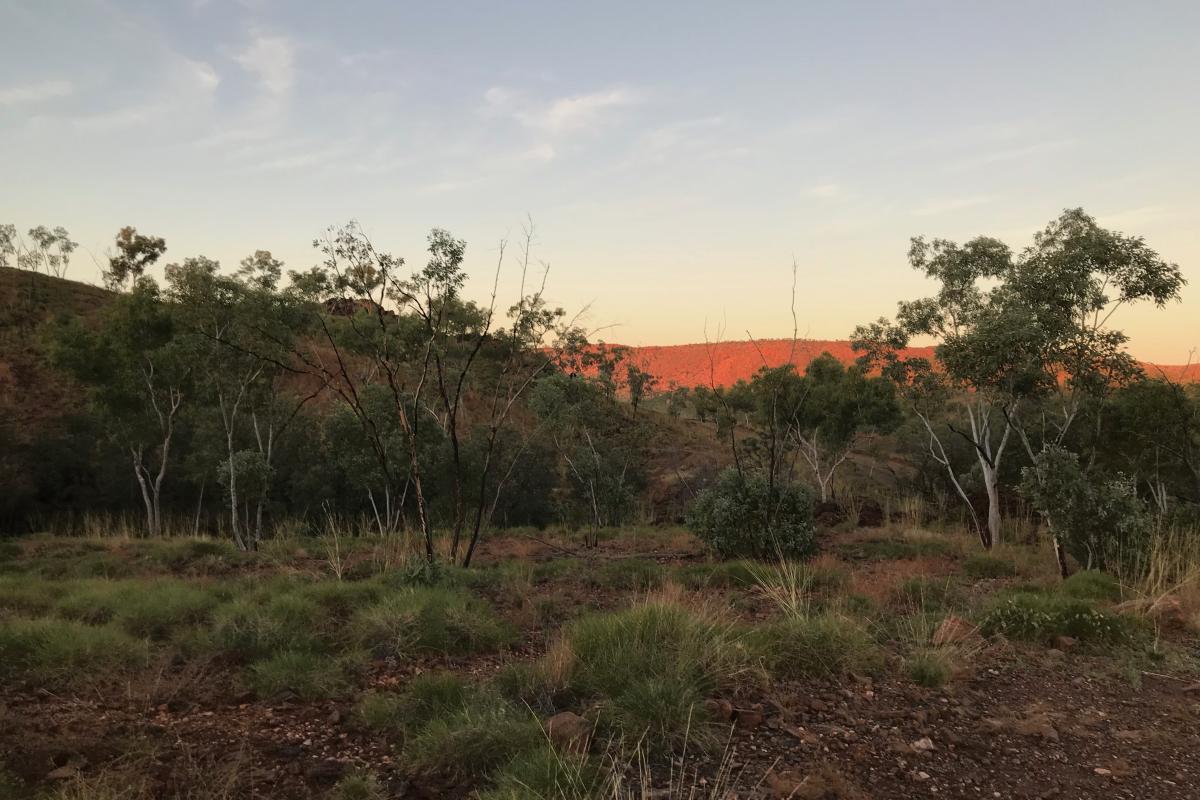 Purnululu National Park
Jacki Baxter
Image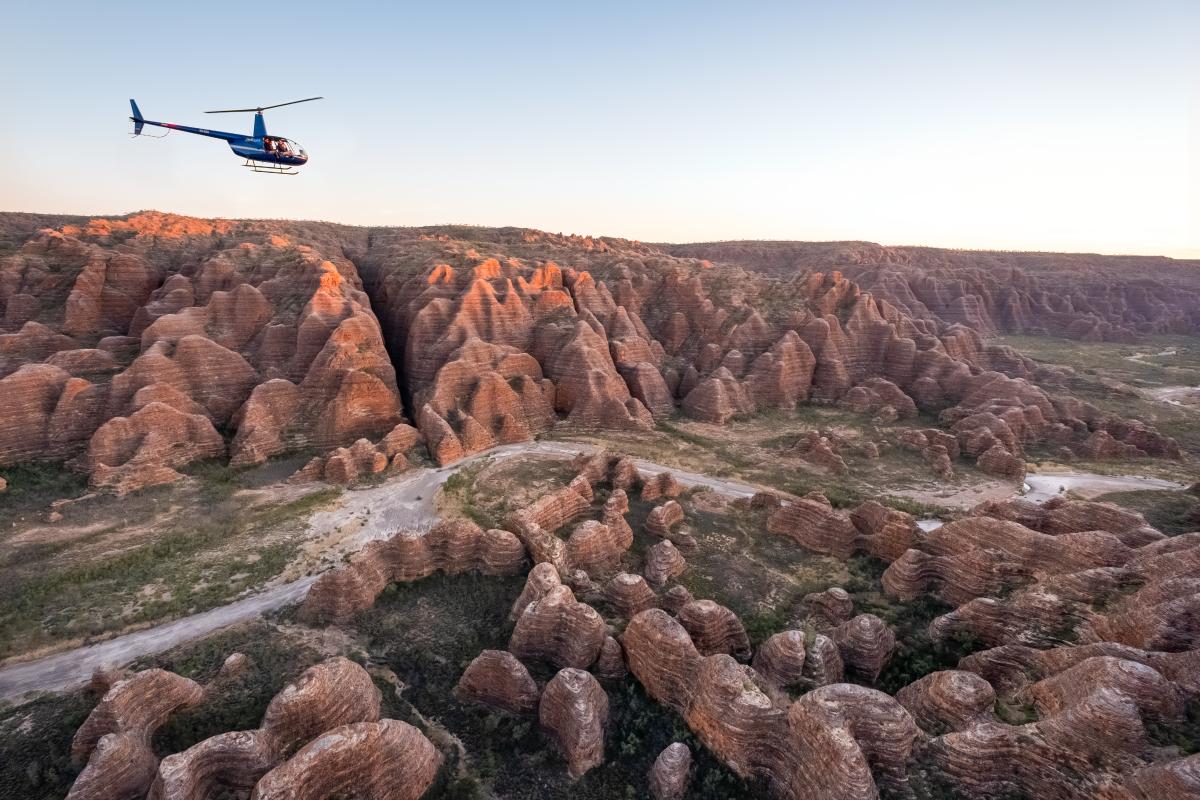 Purnululu National Park
Helispirit
Image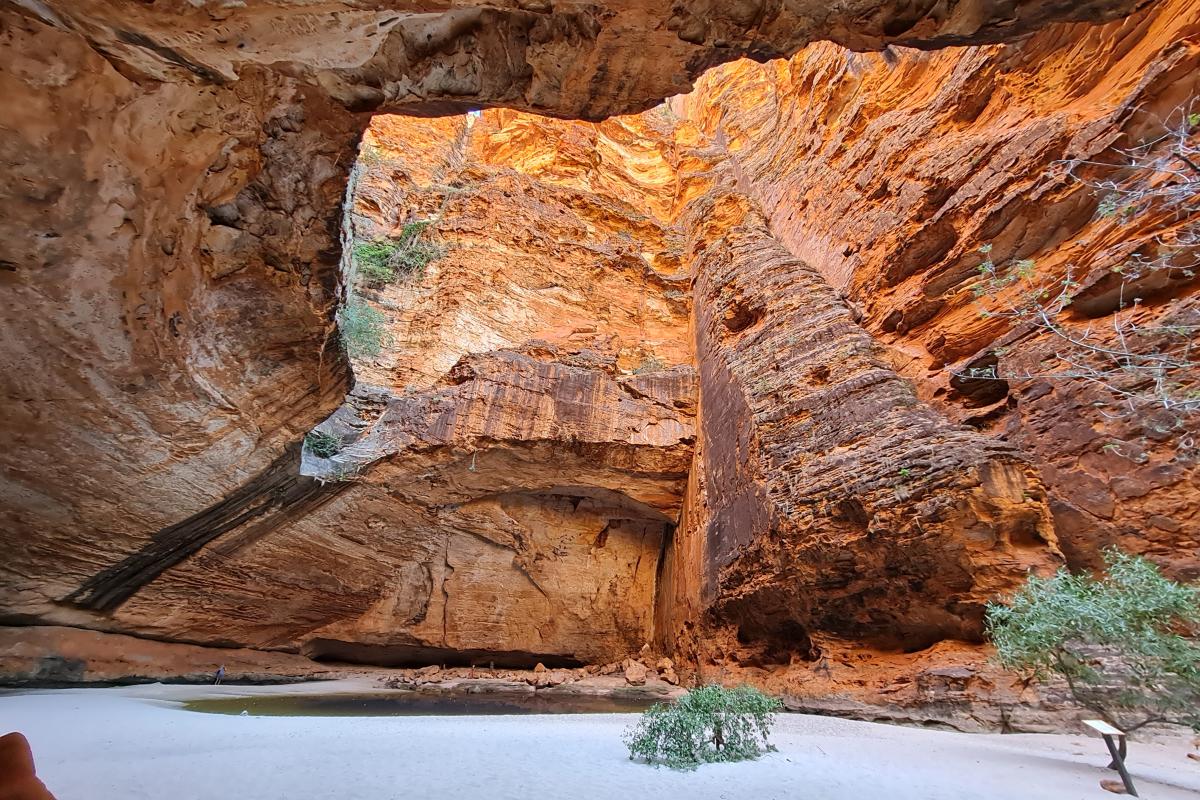 Purnululu National Park
Roxanne Pendreigh
Image
Purnululu National Park
Tourism WA
Image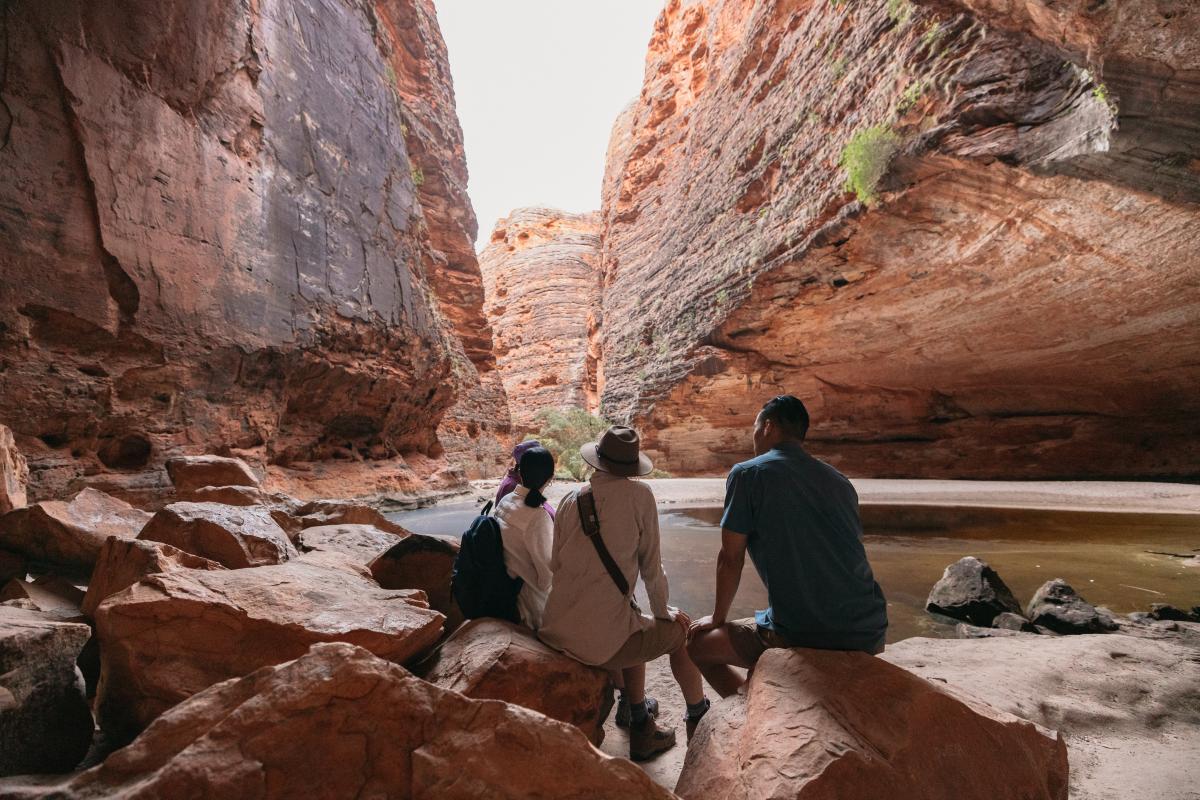 Purnululu National Park
Tourism WA
Image
Purnululu National Park
Dave Chemello
Image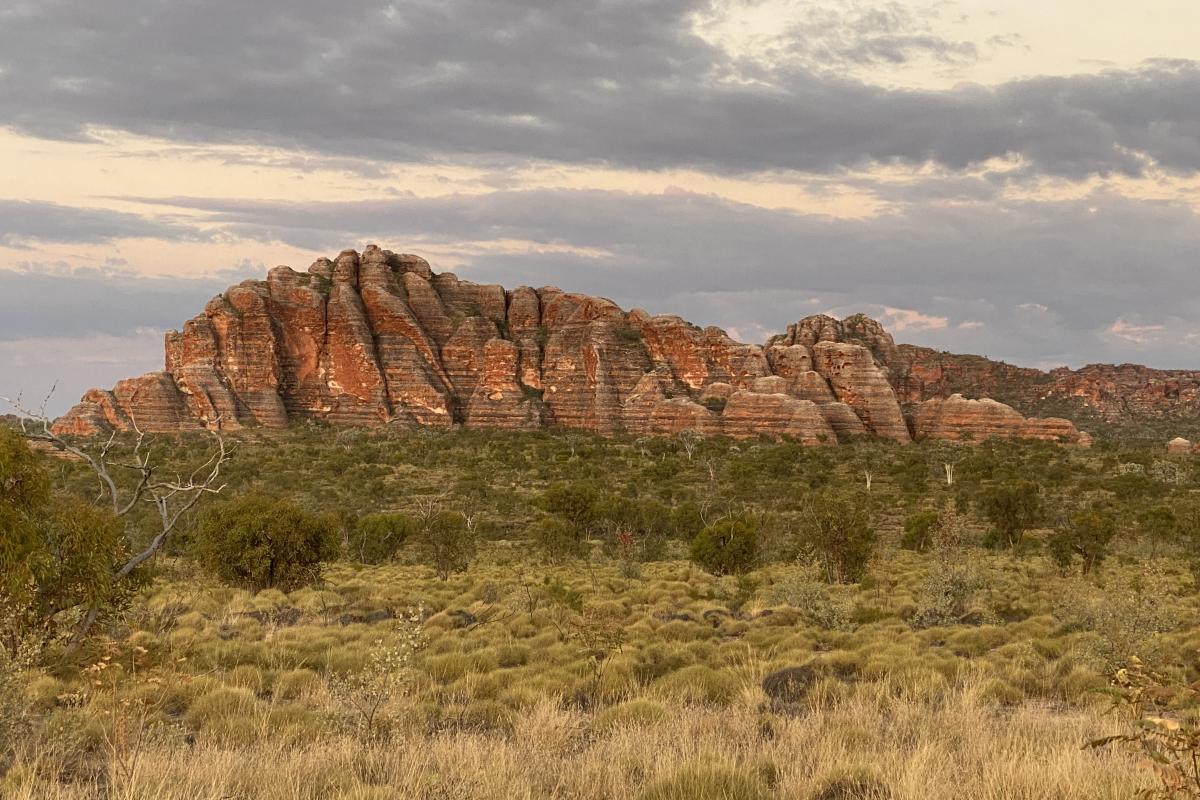 Purnululu National Park
DBCA
Image
Purnululu National Park
Dave Chemello
Smartreka maps
Before you go, download free, geo-referenced maps of Purnululu National Park to your mobile device and locate yourself without the internet. Download the Avenza Maps app from the App Store or Google Play.
Activities

Bird watching

Bushwalking

Camping

Scenic flights
Traditional Owners
We recognise and acknowledge Gija and Jaru people as the traditional owners of Purnululu National Park.