About this place
You can tell if the blowholes are active on your visit by the noise they make, as it is quite impressive. On a day when the ocean swell is high, the Blowholes are more likely to be active.
The 1.6km return walk to this site begins at the western end of the carpark with signage to follow. Start exploring on the bitumen path for about 400m to the top of some steps. There are fine views of Peak Head to the south-east and Eclipse Island to the south-west. After the steps, the path swings to the right and then leads to an open granite area.
Signs indicate the location of the Blowholes.
At the Blowholes, do not proceed any further to the ocean and do not stand over the Blowholes.
Safety information
Plan when to visit. Consider travelling with a personal location beacon (PLB). In the event you need to be rescued it could save your life!
Be sure to keep away from the ocean at all times, as several lives have been lost in this vicinity.
Gallery
Image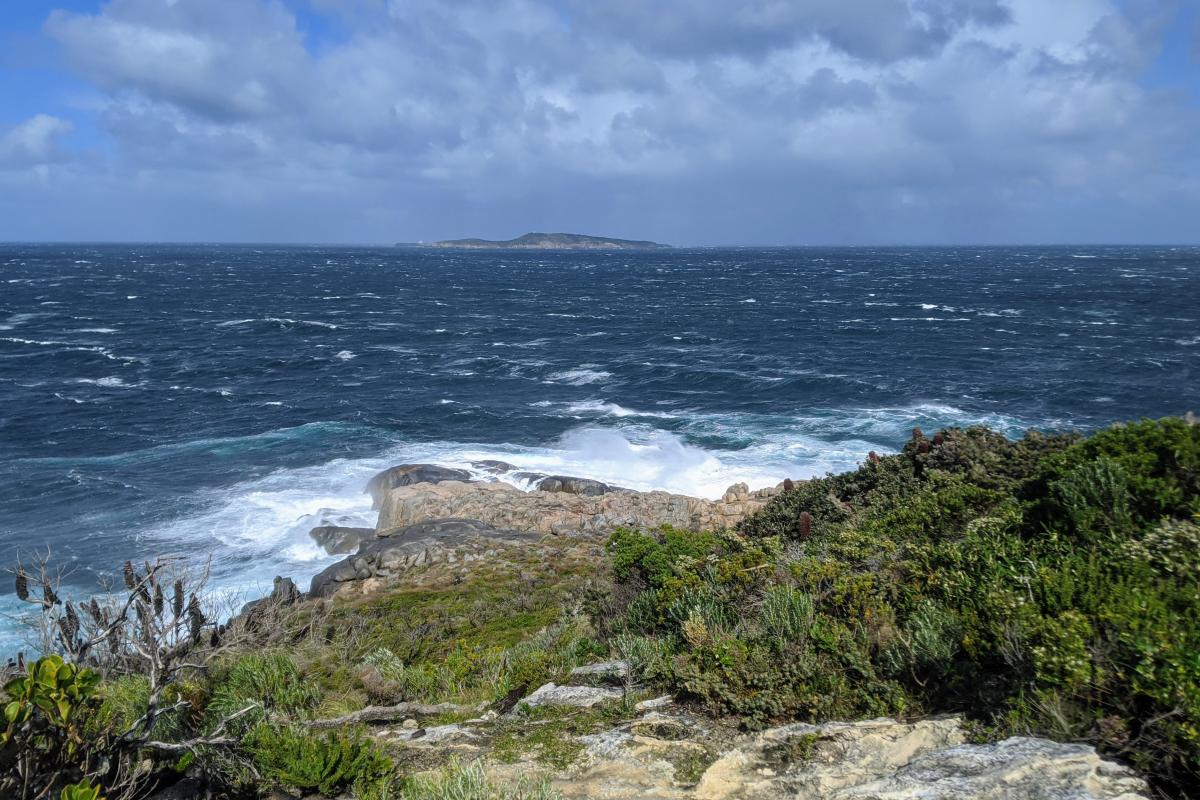 Image
Image
Image
Image
Image
Image
Plants, wildlife and fungi
Visit the Atlas of Living Australia for a list of species recorded within a 5km radius of Blowholes.
Traditional Owners
We recognise and acknowledge Aboriginal people as the traditional owners of Torndirrup National Park.