About this place
Spectacular limestone cliffs, after which the place is named, are a photographer's delight, as is the large surf that pounds the shore of this pristine beach.
The walk trails and lookouts provide spectacular views and a chance to witness the antics of migrating whales in winter and spring. Take your time and appreciate the fabulous coastal heathland featuring swamp paperbark and the red flowering gum.
From the parking area (200m return) there is a picnic shelter and accessible lookout platform. There is a fantastic boardwalk and stairs down to the beach where you can fish for salmon, feel the sand between your toes as you comb the beach for shells. Seabirds and other marine life are found here all year round.
Safety information
Plan when to visit. Consider travelling with a personal location beacon (PLB). In the event you need to be rescued it could save your life!
This stretch of coast can be hazardous due to large, unpredictable waves and swells, slippery rocks and strong currents.
For your safety:
Always pay attention to the ocean
Keep well clear of the sea
Avoid slippery rocks and loose surfaces
Stay alert and supervise children at all times
Don't fish if it is too rough; know the weather forecast and tides before fishing. Always fish with someone else
Gallery
Image
Conspicuous Cliff
Bron Anderson
Image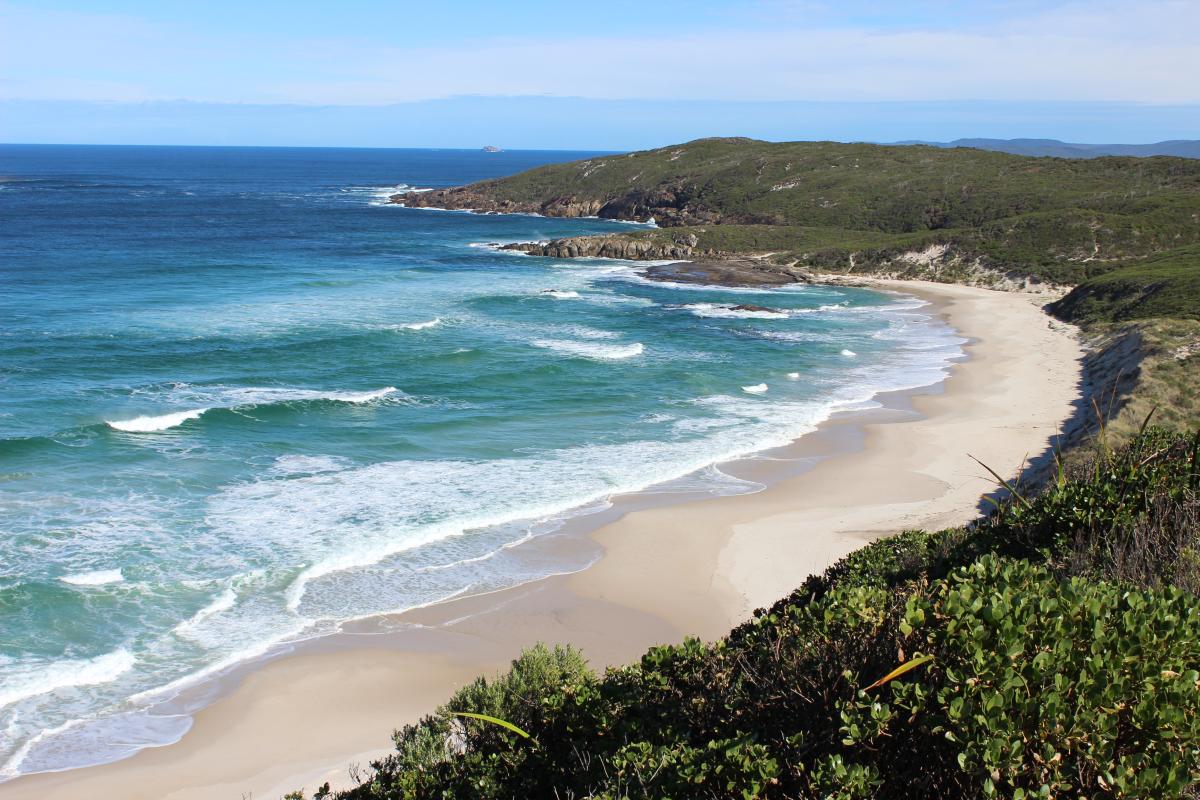 Conspicuous Cliff
Christie Bentink
Image
Conspicuous Cliff
Christie Bentink
Activities

Bushwalking

Fishing

Picnicking
Plants, wildlife and fungi
Visit the Atlas of Living Australia for a list of species recorded within a 5km radius of Conspicuous Cliff.
Traditional Owners
We recognise and acknowledge Aboriginal people as the traditional owners of Walpole-Nornalup National Park.