About this campground
Furnished 'eco tents' bring glamour to camping – 'glamping' with full ensuites offering a touch of luxury in contrast to the ruggedness of the surrounding landscape. These spacious tents offer comfortable king, twin or bunk beds with linen, bedroom furniture, wooden floors and natural ventilation. Karijini Eco Retreat is within walking distance of Joffre Gorge.
A range of nature-based tours can be booked through Karijini Eco Retreat .
Non-powered campsites are offered for people who prefer a more traditional approach to camping and want to pitch their own tent or bring their own caravan or camper. The shared shower facilities are of high quality and there are flushing toilets. There are camp kitchen and barbecue facilities.
An outback alfresco restaurant, bar, kiosk and souvenir shop operates at the retreat. Please note, the restaurant does not operate during low season (1st November to 31st March).
The eco retreat operates as a collaboration between the Department and the traditional owners to contribute towards the management of the park's environmental, cultural and geographical values. The eco retreat is fully owned by the Gumala Aboriginal Corporation, which represents the interests of Niapiali, Bunjima, and Innawonga peoples of the Pilbara.
For more information and to book visit Karijini Eco Retreat.
Gallery
Image
Karijini Eco Retreat
Tourism WA
Image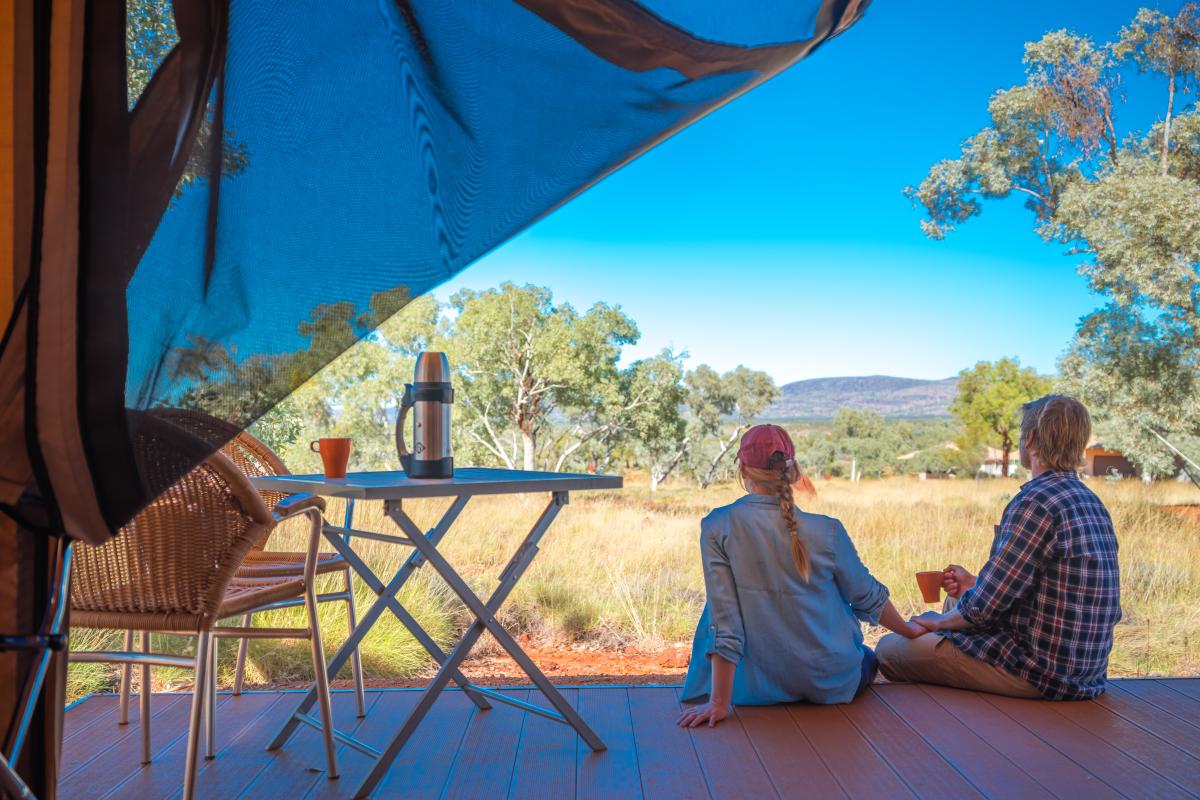 Karijini Eco Retreat
Tourism WA
Image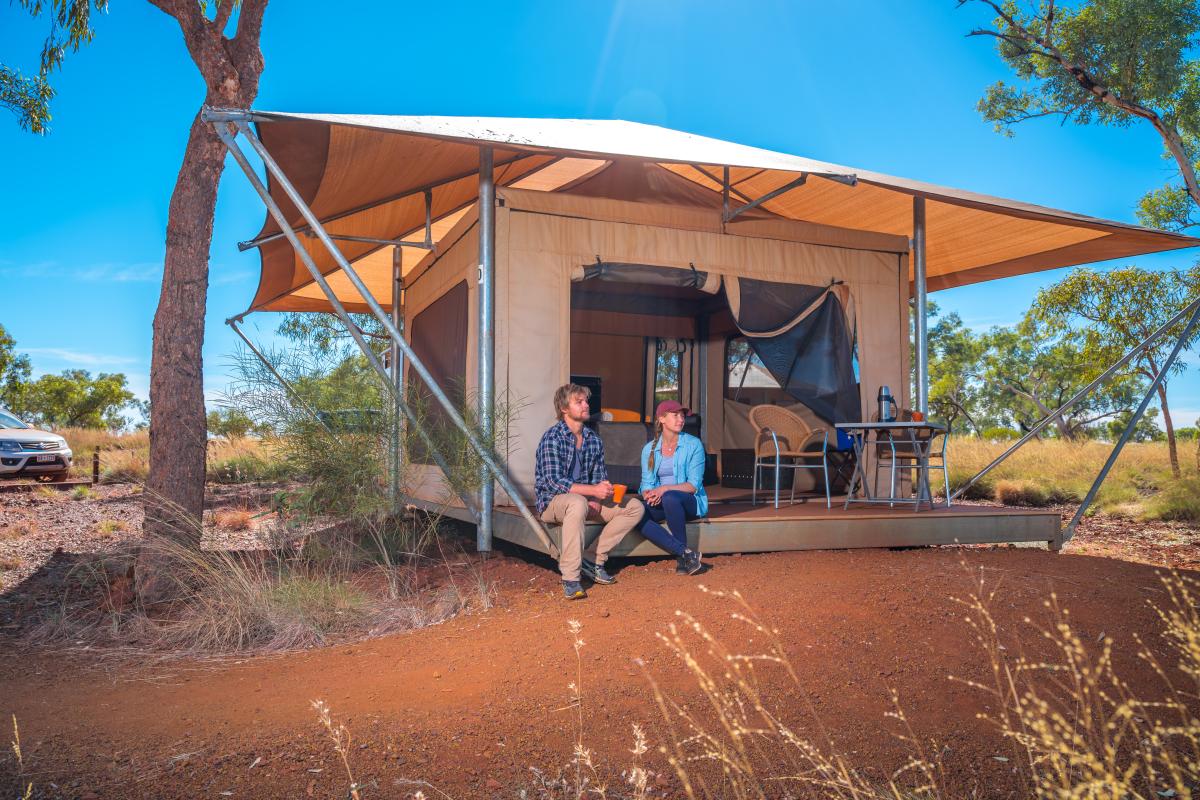 Karijini Eco Retreat
Tourism WA
Activities

Bushwalking

Camping

Glamping

Swimming
Plants, wildlife and fungi
Visit the Atlas of Living Australia for a list of species recorded within a 5km radius of Karijini Eco Retreat.
Traditional Owners
The park is the traditional home of the Banyjima, Kurrama and Innawonga Aboriginal people. The Banyjima name for the Hamersley Range is Karijini. Aboriginal land management practices, such as 'fire stick farming', resulted in a diversity of vegetation types and stages of succession that helped determine the nature of the plants and animals found in the park today.
We recognise and acknowledge Banjima, Innawongka and Eastern Guruma people as the traditional owners of Karijini National Park.