About this place
While exploring the south coast of Australia in 1802, Matthew Flinders sailed a dangerous route through the Recherche Archipelago.
He named it Lucky Bay when his vessel HMS Investigator took shelter here from a summer storm. The botanist Robert Brown went ashore and explored a diverse and largely unknown flora, discovering and naming many new species. A plaque on the rocks at the eastern end of the bay celebrates this historic event.
Set up camp at Lucky Bay Campground, explore the trails and visit the beach which is arguably the whitest sand in Australia. 
Be aware that these beaches are notoriously treacherous for vehicles and it is easy to become bogged in the most innocent looking wet or dry sand. Ask the ranger about surface conditions and tides.
If you drive your four-wheel drive vehicle onto the beach, beware of other beach users and wildlife and drive slowly. Normal road rules apply.
Safety information
Plan when to visit. Consider travelling with a personal location beacon (PLB). In the event you need to be rescued it could save your life!
Gallery
Image
Cape Le Grand National Park
Tourism WA
Image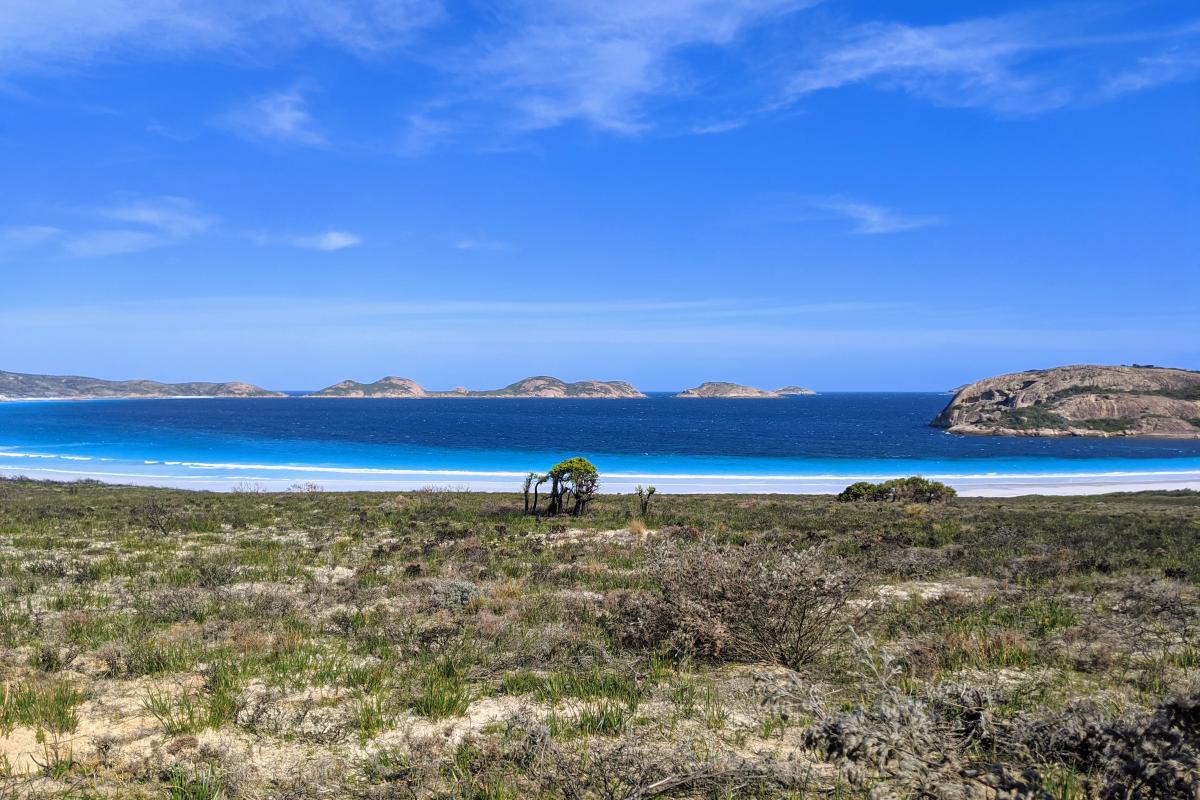 Image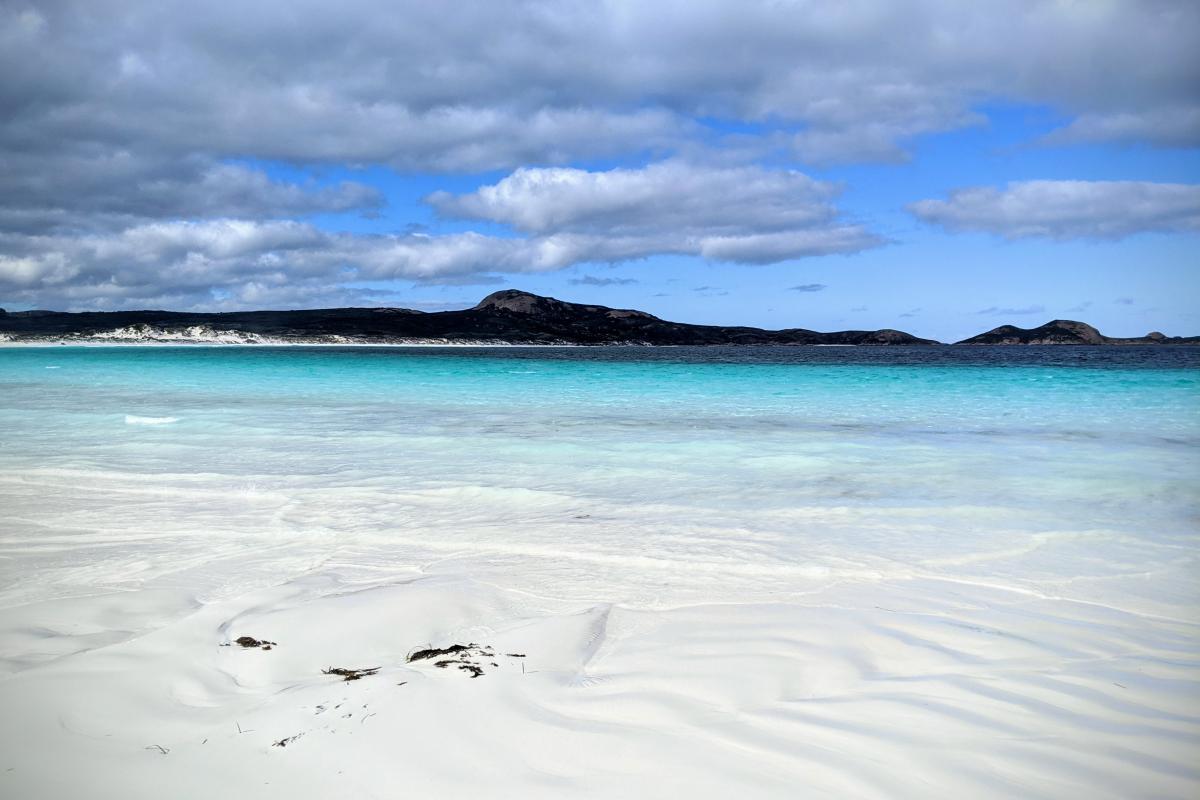 Activities
The sheltered bay is ideal for swimming, long walks, fishing, surfing and launching small boats.

Boating

Bushwalking

Camping

Fishing

Four-wheel driving

Picnicking

Swimming
Plants, wildlife and fungi
Visit the Atlas of Living Australia for a list of species recorded within a 5km radius of Lucky Bay.
Traditional Owners
We recognise and acknowledge Wudjari people as the traditional owners of Cape Le Grand National Park.