About this park
If you're looking for a walk on the wild side, Cape Le Grand is where it's at. This ancient, rugged coastline has large granite outcrops, and idyllic white beaches. 
Inland, rolling heathlands are home to pygmy possums, western grey kangaroos and a diversity of colourful wildflowers including dense thickets of showy banksia.  
You've seen the pictures of unbelievably white sand and clear blue waters and this is where you'll find it. It's perfect for swimming, surfing, fishing and boating in these picture-perfect bays. You can also camp so close to the beach you'll hear the waves lapping the shore. 
If hiking's more your thing, explore the park's wild reaches on the Le Grand Coastal Trail. It links many of the park's most spectacular coastal sections. Take the steep hike up Frenchman Peak (262m) and be rewarded with panoramic views of the park and islands of the Recherche Archipelago. 
 
We think you'll love it! But don't just take our word for it. 
Review – Must see and do! 
This park is an absolute must do when going to Esperance. You can drive out there by road – or if you have a 4WD you can drive along the beach from just out of Esperance to the entrance of the national park itself. There is a small fee to park for that is absolutely worth every penny! You spend all day (or camp but book early) swimming, snorkelling and fishing. There are plenty of amenities within the park for BBQ, toilets etc. Highly recommend for everyone.       Rochelle – Trip Advisor 
Gallery
Image
Cape Le Grand National Park
Bronwyn Wells
Image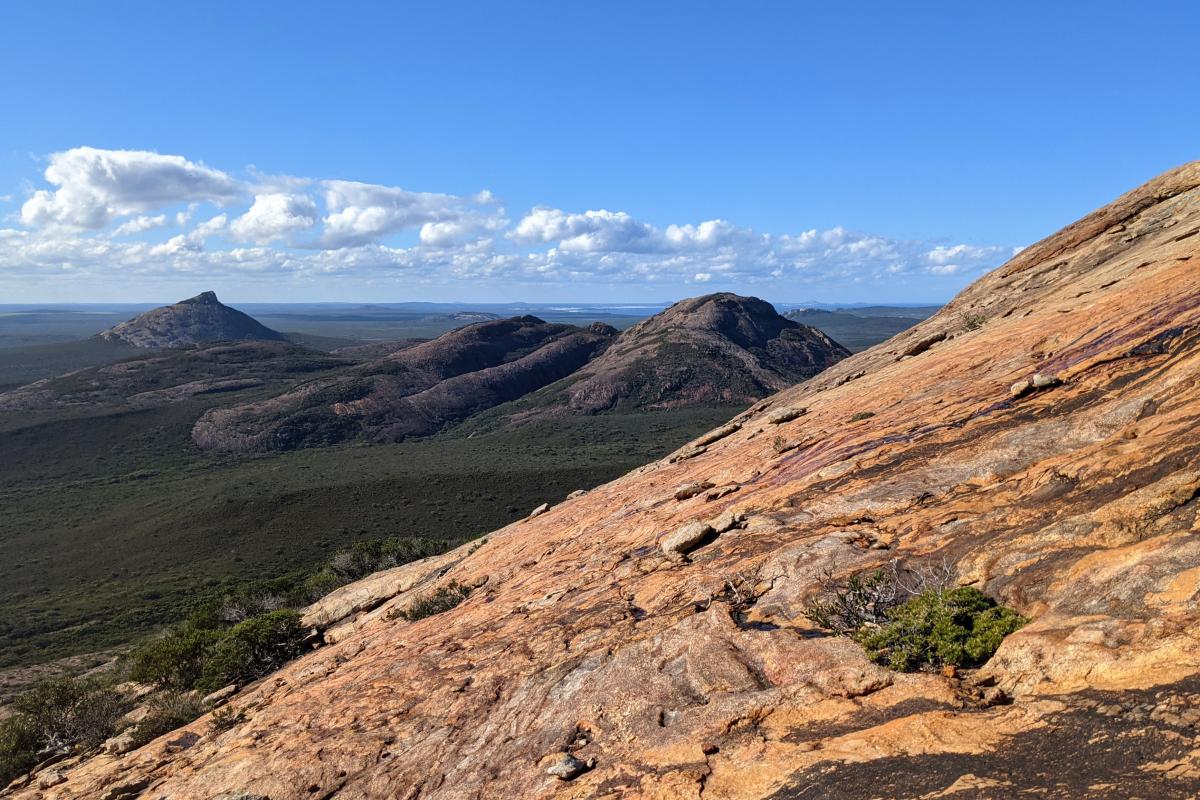 Cape Le Grand National Park
Bronwyn Wells
Image
Cape Le Grand National Park
Tourism WA
Smartreka maps
Before you go, download free, geo-referenced maps of Cape Le Grand National Park to your mobile device and locate yourself without the internet. Download the Avenza Maps app from the App Store or Google Play.
Activities

Bushwalking

Camping

Canoeing and kayaking

Fishing

Four-wheel driving

Scuba diving

Snorkelling

Surfing

Swimming
Plants, wildlife and fungi
Visit the Atlas of Living Australia for a list of species recorded in Cape Le Grand National Park.
Traditional Owners
We recognise and acknowledge Wudjari people as the traditional owners of Cape Le Grand National Park.