About this campground
Wanagarren is a medium-size campground next to the beach and Jurien Bay Marine Park. Zone indication required if activity restrictions.
Booking
Bookings are essential and can be made up to 180 days (approximately six months) before arrival and for one campsite only.
If you are an outdoor education provider, licensed commercial tour operator or are organising an event (friends, family and other social groups camping together does not constitute an event), contact Parks and Wildlife Service Turquoise Coast District Office (Jurien Bay) to discuss your requirements.
Campsites
Fifteen campsites that vary in size and are mostly on soft sand. The surface may be uneven and not level. They are not suitable for caravans or camper trailers.
All campsites are unpowered.
Check campsite details and the campground map carefully when booking.
Facilities
Firepits at each campsite are the only facility.
Campground Rules
Campfires when conditions permit and in provided fire rings only. Usual permitted season: April - October.
Bring your own firewood. Collecting firewood and kindling is not permitted in national parks and other conservation reserves.
Dogs are not permitted.
No toilets provided. Bring and use a portable chemical cassette toilet. Carry waste out of the park for disposal in an authorised dump point.
Carry all waste out of the park. No bins provided.
Fees
A per person camping fee applies. There is no vehicle entry fee for Wanagarren.
Camping fee must be paid by Mastercard or VISA when booking.
No booking fee.
A fee may apply if you cancel or remove dates from a booking. Stricter conditions apply for peak periods.
Safety information
Drinking water is not provided.
No personal hygiene facilities are provided.
December to April can be extremely hot and the risk of bushfire can be very high.
Nights can be cold from June to September.
Storms are common between May and October throughout WA.
Ensure you have sufficient supplies (including water, food, fuel, medication and first aid), and equipment and clothing appropriate for the conditions before travelling.
Be prepared for an emergency. For alerts, warnings and advice go to:  Emergency WA
Gallery
Image
Wanagarren Campground
DBCA
Image
Wanagarren Campground
DBCA
Image
Wanagarren Campground
DBCA
Image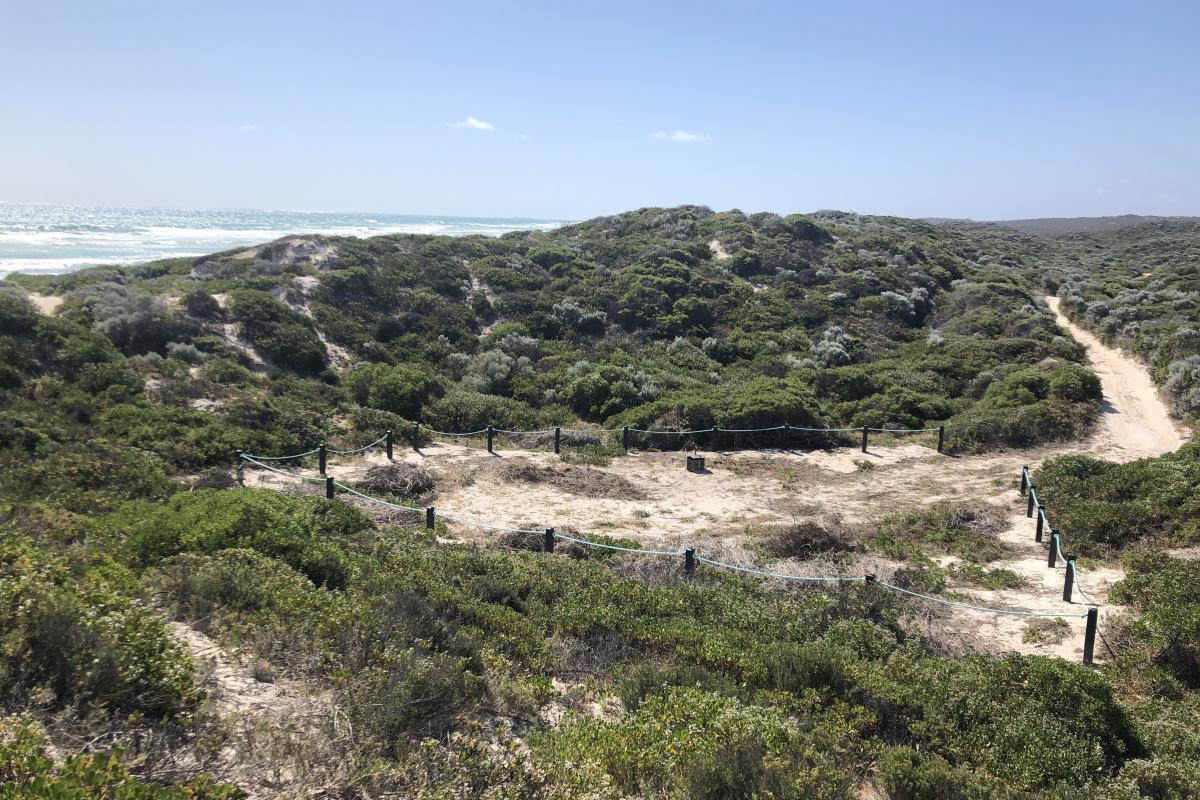 Wanagarren Campground
DBCA
Plants, wildlife and fungi
Visit the Atlas of Living Australia for a list of species recorded within a 5km radius of Wanagarren Campground.
Traditional Owners
We recognise and acknowledge Aboriginal people as the traditional owners of Wanagarren Nature Reserve