About this park
Walkers welcome, drivers welcome, horses welcome. Yes, you read that right. Keep reading!
Shannon National Park has some of the State's most magnificent karri forest. In the 1950's and 60's Shannon was a small mill town. It was dismantled and removed after the mill closed in 1968. The old forestry tracks and railway formations still remain and there are so many ways to experience the natural beauty of this park.
The 50km Great Forest Trees Drive winds its way through old-growth karri, jarrah and marri. Learn more about the trees and plants here from the interpretive signs along the way. There are several good spots to have a picnic too.
If you prefer to stretch your legs, there's a bushwalking trail for all levels of fitness. Walking is a great way to immerse yourself in the grandeur of the magnificent forests and granite outcrops. Snake Gully Lookout and Big Tree Grove are top spots to see the forest giants up close. Some are up to 90m tall! 
 
Many types of birds wing their way around the trees and undergrowth. Birdwatchers will love trying to spot them all. 
Water lovers, no you won't miss out. Paddle your canoe or kayak on the Shannon River.
Why not stay a while, campers are welcome at the Shannon Campground (fees apply).
And back to horses and camping, no you didn't imagine reading that! 
Live the equestrian dream and camp with your horse at the Shannon Horse Camp. A large, securely fenced area near the Shannon oval provides plenty of room to stay. Explore the park on horseback along three bridle trails that leave from Shannon Horse Camp. At 7km, 17km and 20km, you are sure to find a trail that suits you. For more information visit TrailsWA. And if you want a longer distance horse trail, you're in luck. The Warren Blackwood Stock Route also passes through the park. From Shannon, you can ride south to Broke Inlet or north towards Quinninup, Manjimup and Bridgetown. 
We think you'll agree that Shannon National Park has something for everyone, no need to hold your horses! Which way will you explore?
Gallery
Image
Snake Gully Lookout
Bronwyn Wells
Image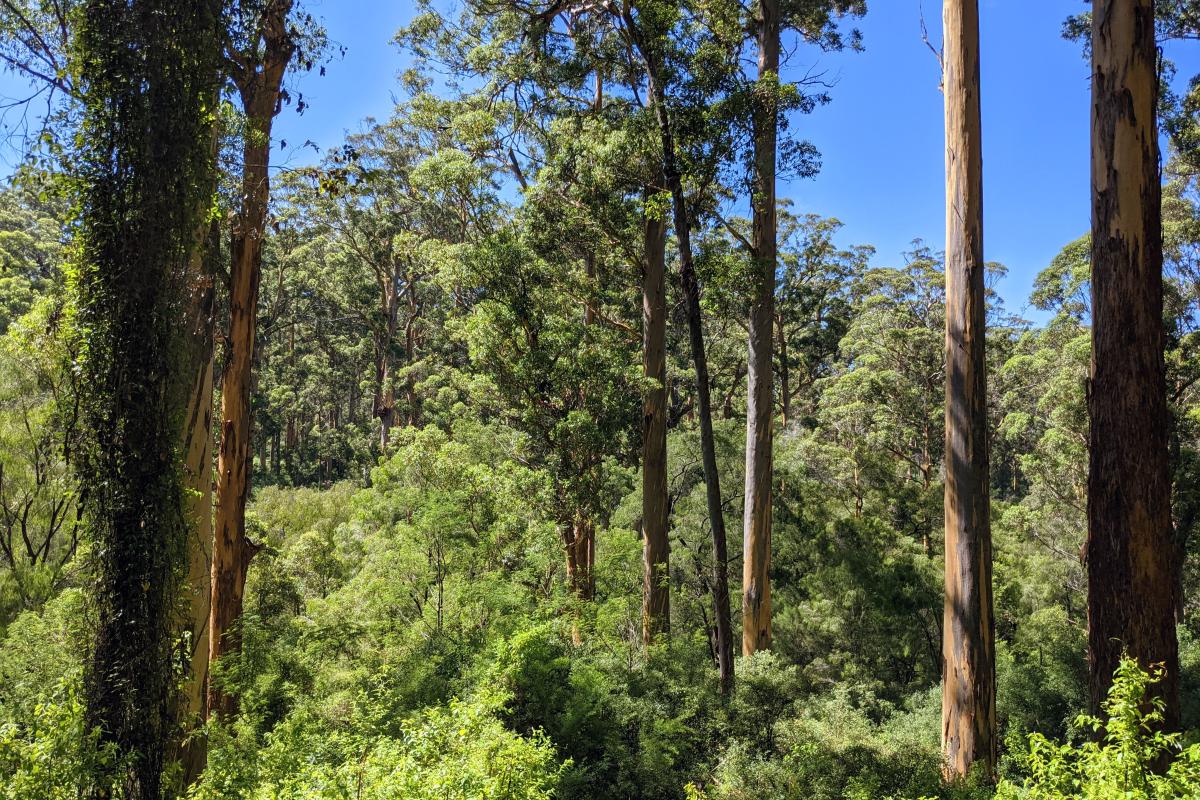 Snake Gully Lookout
Bronwyn Wells
Image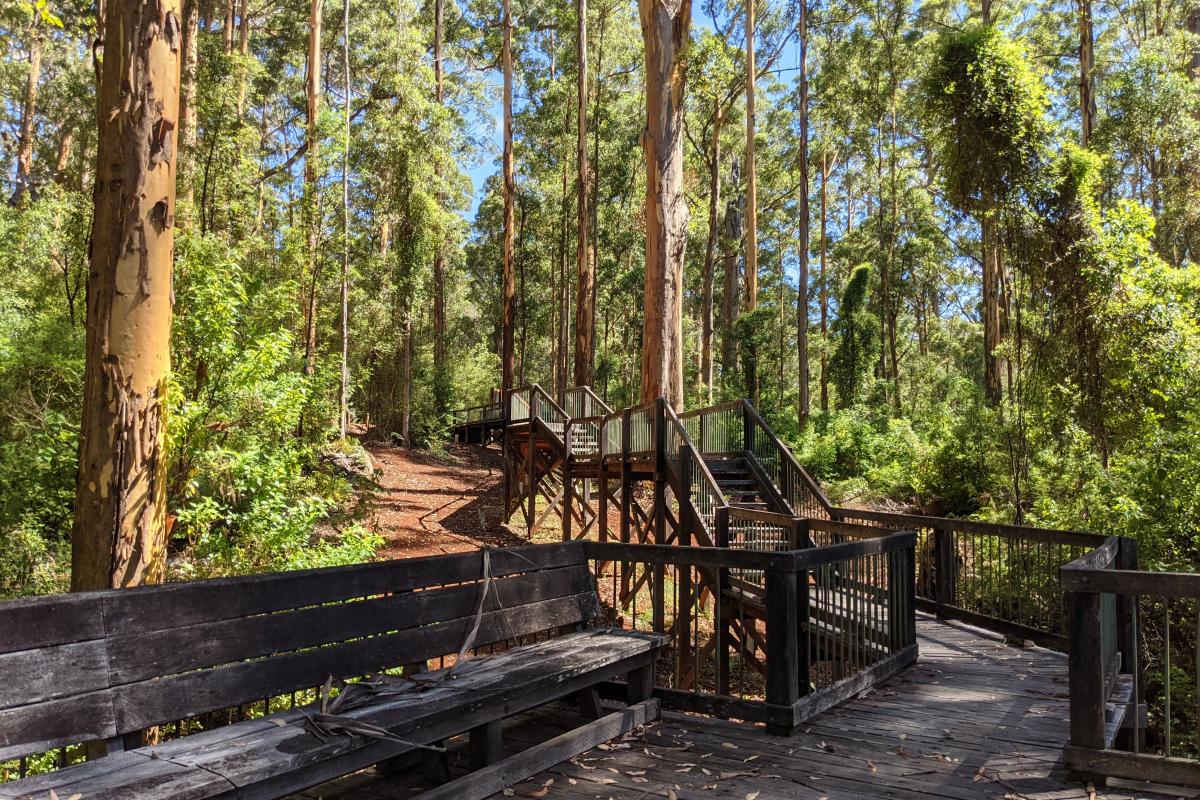 Snake Gully Lookout
Bronwyn Wells
Image
Shannon National Park
Bron Anderson
Every kid in a park
The Every Kid in a Park project, by Nature Play WA, connects kids with WA's greatest assets - the amazing outdoors!
It supports families of children of all abilities in accessing and enjoying local parks, nature reserves, beaches, and national parks all around Western Australia with free resources such as an app, an activity booklet and much more. 
Discover family resources for exploring Shannon National Park at Nature Play WA. 
Activities

Bushwalking

Camping

Canoeing and kayaking

Horse riding
Traditional Owners
We recognise and acknowledge Menang people as the traditional owners of Shannon National Park.