About this place
The sheltered bay is ideal for swimming, snorkelling, fishing, surfing and launching small boats.
Be aware that these beaches are notoriously treacherous for vehicles and it is easy to become bogged in the most innocent looking wet or dry sand. Ask the ranger about surface conditions and tides.
If you drive your four-wheel-drive vehicle onto the beach, beware of pedestrians and wildlife and drive slowly. Normal road rules apply.
Safety information
Plan when to visit. Consider travelling with a personal location beacon (PLB). In the event you need to be rescued it could save your life!
Gallery
Image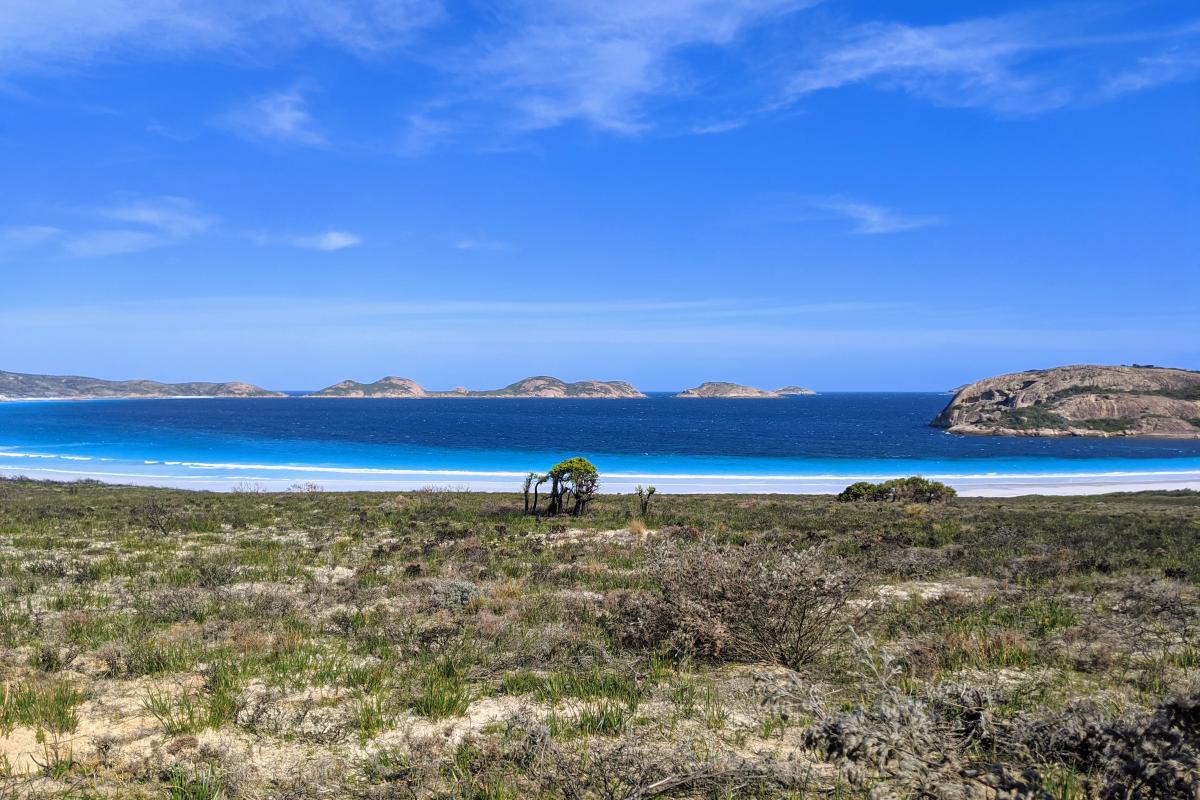 Facilities
In the vicinity of the campground, the beach varies in width from 25 to 35m (depending on the tide). There is a gentle gradient which consists of fine white sand with a reasonably firm base.
Depending on the season and storm events, the beach has some weed and guttering, although these are not a major access deterrent.
Activities

Boating

Canoeing and kayaking

Fishing

Four-wheel driving

Scuba diving

Snorkelling

Surfing

Swimming
Plants, wildlife and fungi
Visit the Atlas of Living Australia for a list of species recorded within a 5km radius of Lucky Bay Beach.
Traditional Owners
We recognise and acknowledge Aboriginal people as the traditional owners of Cape Le Grand National Park.