About this park
Fitzgerald River National Park boasts a rich diversity of native and rare plant species. It's one of Australia's largest parks and home to 75 species of endemic plants, found nowhere else.  
Bushwalking on one of the trails is the best way to explore the plant life and variety of rugged landscapes. A pair of binoculars will come in handy for birdwatching, 200 bird species thrive here. How many will you spot? 
This is one of the quieter parks, but with lots to do both on land and in water. Enjoy swimming, snorkelling, kayaking, surfing and fishing in the beautiful bays and inlets. During winter months the park has excellent vantage points for whale watching.  
Fitzgerald River National Park has so much to offer and is a top pick for getting away from it all and seeing nature at its best. Start planning your trip now! 
Review –Favourite national park
Love, love, love Fitzgerald River NP, never enough time to explore it's diversity and always presenting surprises to keep you wanting to come back for more. tashlin81 – Trip Advisor 
Gallery
Image
Image
Image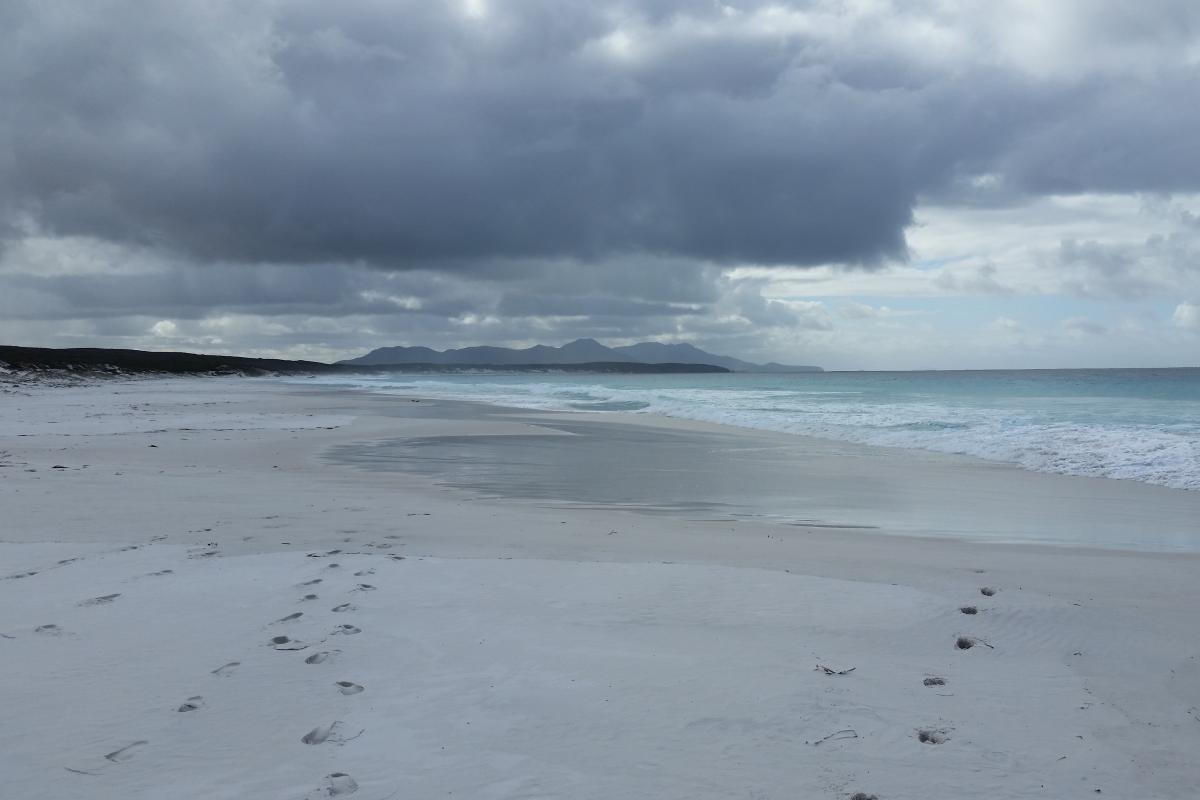 St Mary Beach
Bronwyn Wells
Smartreka maps
Before you go, download free, geo-referenced maps of Fitzgerald River National Park to your mobile device and locate yourself without the internet. Download the app from the App Store or Google Play.
Activities

Bushwalking

Camping

Canoeing and kayaking

Fishing

Overnight hiking

Snorkelling

Surfing

Swimming
Plants, wildlife and fungi
Visit the Atlas of Living Australia for a list of species recorded in Fitzgerald River National Park.
Traditional Owners
We recognise and acknowledge Goreng, Minang and Wudjari people as the traditional owners of Fitzgerald River National Park.