About this place
The dramatic peaks of the Barren's Range form a spectacular backdrop for the purpose-built whale-watching platforms at Point Ann. These platforms are popular from June to the end of October when southern right whales can be seen cavorting in the bay on most days during the whale season.
During summer, southern right whales prefer the open ocean, away from the coast, but during early winter and spring the mother and baby whales come in close to shore. Near the surf line in sheltered bays, whales give birth to their young before returning to deeper waters as summer approaches. On average, they calve once every three years. Newborn animals are between four and a half to six metres long and weigh approximately one and a half tonnes.
Other activities include walking the Point Ann Heritage Trail, beachcombing, swimming and fishing.
Safety information
Plan when to visit. Consider travelling with a personal location beacon (PLB). In the event you need to be rescued it could save your life!
Coast risks and cliff risks are significant in this park.
Gallery
Image
Image
Image
Image
St Mary Beach
Bronwyn Wells
Image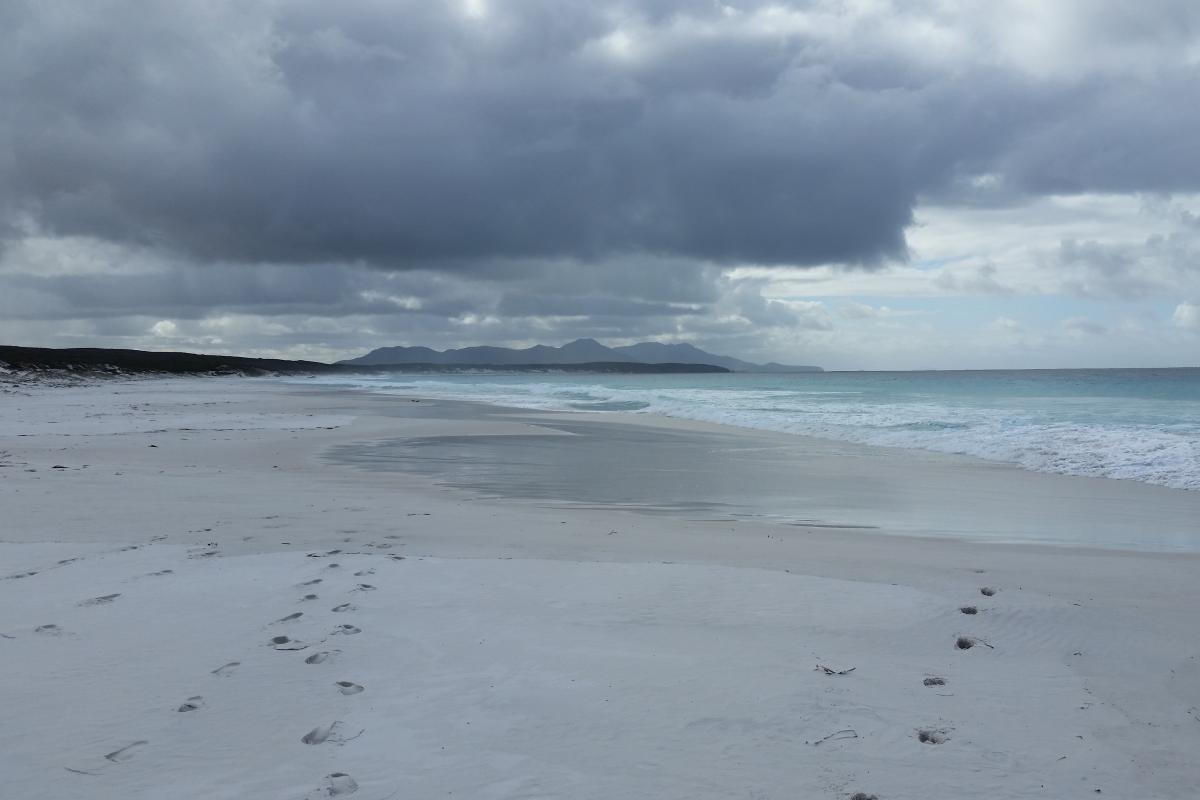 St Mary Beach
Bronwyn Wells
Image
Image
Image
Image
Image
Image
Image
Image
Facilities
There are sealed paths to lookouts and picnic areas.
There is a beach launch area for roof-top boats (less than 3 meters).
Barbecue
Toilet
Lookout/Deck
Activities

Bushwalking

Canoeing and kayaking

Fishing

Swimming
Plants, wildlife and fungi
Visit the Atlas of Living Australia for a list of species recorded within a 5km radius of Point Ann.
Traditional Owners
We recognise and acknowledge Goreng, Menang and Wudjari people as the traditional owners of Fitzgerald River National Park.